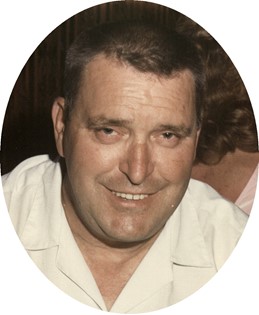 Henry E. "Hank" Middelstadt
May 22, 1937 - Mar 1, 2008
Henry E. "Hank" Middelstadt of rural Shoshoni died at his home Saturday afternoon, March 1, 2008, at the age of 70.

A celebration of life will be at 2 p.m. Friday, March 7, at the Davis Funeral Home of Riverton. Pastor Aaron Justice will officiate.

Henry Ernest Middelstadt was born in Rupert, Idaho, on May 22, 1937, the son of George Otto Middelstadt and Alberta (Lewis) Middelstadt.

On Dec. 5, 1960, he married Colleen Ashworth in Elko, Nev.

The family had lived in Fremont County for the past 15 years.

Mr. Middelstadt was an over-the-road truck driver. He was also a heavy equipment operator and a truck supervisor.

He was a past member of the B.P.O.Elks Lodge in Riverton.

His family said Mr. Middelstadt was an avid bowler, who had chalked up a 300 game. He also loved life, gambling, and playing the guitar.

Survivors include his wife Colleen; son, Michel and his wife, Cheryl of Arvada, Colo., and their children, Michelle, Matthew, and Mark Middelstadt; daughter, Raelene Middelstadt of Craig, Colo., and her children, Jack Stillson, Christopher Middelstadt, and Sally Middelstadt; brothers, Arthur Middelstadt and his wife Betty and their son Stan and his wife Nicole, George Middelstadt, Paul Middelstadt, John Middelstadt and his wife Lynn and their sons Sam and Dan; sisters, Louise Darling and her husband Darrell, and Georgene Stocking; brothers-in-law, Ralph Ashworth and his wife Bonnie, and Blaine Ashworth, all of West Valley, Utah.

He was preceded in death by two brothers, Ted and Bobby; two sisters, Alice and Carla Sue; a sister-in-law, and his parents.

On-line obituaries are available and condolences for the family may be made at: thedavisfuneralhome.com

Services are under the direction of the Davis Funeral Home of Riverton.