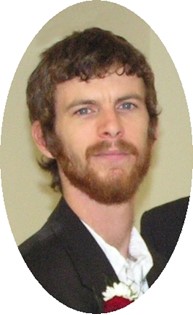 Jared Holloway
Nov 29, 1981 - Feb 22, 2016




Jared Holloway, 34, of Shoshoni, died at his home on Monday, February 22, 2016. A memorial service will take place on Monday, February 29, 2016, at 2:00 pm in Shoshoni at the First Baptist Church.

Jared Wayne Holloway was born November 29, 1981 to Jack and Diane (Smith) Holloway. He grew up in Oklahoma and moved to Wyoming with his family in 2003.

He worked odd jobs until he started his trucking career which he loved. As a truck driver he was able to see all the beauty this country had to offer.

He loved his family, being a dad, playing games with his sons, taking walks with his dog, Ruger, and spending time with his family. He enjoyed photography, playing the guitar, camping, fishing, hunting, and the great outdoors.

He is survived by his sons, Noah Jared Holloway and Jonah Wayne Holloway; parents, Jack and Diane Holloway; brother, Jeremy Philip Holloway and his wife, Mary; sister, Jennifer Sarah Austin and husband Tyler; grandmother, Mary Marie Smith; and aunts, uncles and cousins who loved him dearly.

He was preceded in death by grandparents, Tom and Betty Holloway and grandfather, Clyde James Smith.

On-line condolences may be made to the family at www.TheDavisFuneralHome.com.

Memorials may be made to the Holloway Educational Fund for his children in care of Davis Funeral Home, 2203 West Main Street, Riverton, WY 82501.

Services under the direction of Davis Funeral Home.