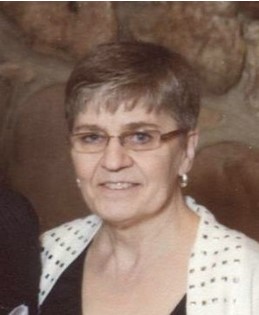 Jean Gilkey
Mar 23, 2016 - Jun 16, 1949
Jean Gilkey, 66, of Riverton, died on Wednesday, March 23, 2016, at the Help for Health Hospice Home. A funeral service will be held at Davis Funeral Home on Wednesday, March 30, 2016, at 2:00 pm with Pastor Echo Klaproth officiating. Burial will follow at Mountain View Cemetery.

Jean Marie Christensen was born on June 16, 1949 in Hot Springs, SD to John Charles and Ethel Dawes (Haymond) Christensen. She grew up in Hot Spring, SD with her brother and sister. Although she did not graduate high school, she knew the importance of education and earned her G.E.D. from Central Wyoming College at the age of 45.

In February of 1968 she married Donald Eugene Chancellor, they later divorced. She married Lloyd William Duncan in 1970 and he preceded her in death in 1978. Her last marriage was to Tom Allen Gilkey in 1979, which ended in divorce.

She was Christian and had a very strong belief.

She moved to Riverton in 1975 and made it her permeant home until her death. She worked at Small World Day Care, Smiths Bakery, and the last eight years in the bakery at Walmart.

She was a past member of the Riverton Jaycees.

She enjoyed making wedding cakes and made them for all of her grandchildren, daughter, Tonya, and several friends. When she wasn't baking she enjoyed traveling with friends, flowers, and gardening. She loved the mountains and outdoors and especially spending time with her grandchildren and great grandchildren.

She is survived by her children, Robert Carl Chancellor, Tina Marie Chancellor and her companion, Randy McKenzie, Tonya Sue Olson, Kevin George Duncan, and Jeremy John Gilkey and companion, Sharon Taylor; father, John Christensen; brother, John Carl Christensen; sister, Laura Lee Staton; grandchildren, Ricki Lee Chancellor, Ranee Marie Reed, Dallas Lloyd Olson, Jesse James Olson, Destini Renee McKenzie, Levi Trey Chancellor, Casey Chancellor, Cody Chancellor, Gavin Michael Gilkey, Trayce Bentley Gilkey, Johnny Chancellor and Tuff Skyler Taylor; and her great grandchildren, Brantyn Hunter Olson and Katie Sue Olson.

She was preceded in death by her mother, Ethel Christensen; husband, Lloyd William Duncan; and her step-son, Kenneth Lloyd Duncan.

Memorials may be made to the Help for Health Hospice Home in care of Davis Funeral Home, 2203 West Main Street, Riverton, WY 82501.

On-line condolences may be made to the family at www.TheDavisFuneralHome.com.

Services under the direction of Davis Funeral Home.