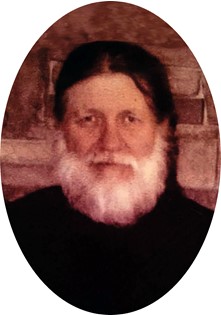 George "Fred" Abernathy
Sep 27, 1954 - Mar 26, 2016
George "Fred" Abernathy, 61, of Lander, died at his home on Saturday, March 26, 2016. A memorial service will be held on Sunday, April 10, 2016 at the Chapel of Mount Home, Hudson Funeral Home in Lander at 3:00 pm.

George Fredrick Abernathy was born on September 27, 1954 in Lander, WY to George Archibald and Mildred Lucille (Dean) Abernathy. He was a lifelong resident of Lander, graduating from Lander Valley High School.

George was of the Episcopal faith.

On October 29, 1976, he married his wife of 39 years, Barbara Ann Dean. Together they had two children.

He worked for the Wyoming Highway Department as the Foreman for the striping crew. He retired after working there for 32 years. He opened and ran Abernathy's Greenhouse.

He enjoyed hunting and working in his greenhouse.

He is survived by his wife, Barbara; son Chris Abernathy; daughter, Rebecca Hoyt; sister, Nancy Delozier; and three grandchildren.

He was preceded in death by his parents, George and Mildred Abernathy; and Betty Abernathy.

On-line condolences may be made to the family at www.TheDavisFuneralHome.com.

Services under the direction of Davis Funeral Home.