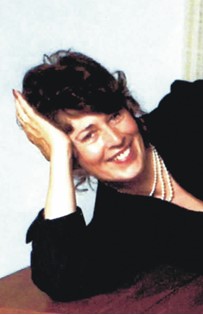 Jeanette L. Scarborough
Jan 11, 1939 - Jun 30, 2016
Jeanette Lorraine Scarborough was born January 11, 1939 to Gib and Emma Shockley in Pierre S.D. And went to be with the Lord on June 30, 2016 under the loving care of her family and Frontier Hospice in Riverton Wyoming at the age of 77.

Jeanette lived in South Dakota, Alaska, Virginia and North Dakota during her life time. Attended school in Belvidere S.D. And graduated from Black Hills University in Spearfish S.D.

While married to Charles Willert Sr. she had 3 children Chuck, Jackie and Janine and while married to Robert Scarborough had a son Matt.

Work history was owner/operator of a cafe, motel and gas station, Manager of Club 27 in Kadoka, waitress, motel reservations,Presho Livestock, cab driver in Alaska and the love of her life was entertaining in may groups and bands her entire life. Jeanette also worked in the pharmacy at the Kadoka clinic for a short period of time. Jeanette was extremely proud of being a tour guide for the Alaska Railroad.

Accomplishments are Dakota Music Association inductee, 10th place winner of the S.D. Pillsbury Bake off, Member of the BOTMA, Red Hat Club president, Many times over a contest winner for trips, a mink stole, TV's and multiple items too numerous to mention and many groups that she entertained in. Jeanette was also a member of the 300 club for her bowling.

Jeanette is survived by her sons Charles Willert Jr. (Ann) Wasilla Alaska, and Matthew Scarborough (Chelsea) Missoula Montana, 1 daughter Jacqueline Cavanaugh (Bill) Riverton Wyoming, 9 grandchildren and 10 great grandchildren and a host of cousins and friends.

Jeanette is proceeded in death by her parents Gib and Emma Shockley, her brother Robert Shockley, a daughter Janine Willert and 2 great grandsons Mason Briggs and Jax Willert.

There will be a Memorial Service in Belvidere S.D at the Community Church at 10am on Saturday, August 20th, 2016.