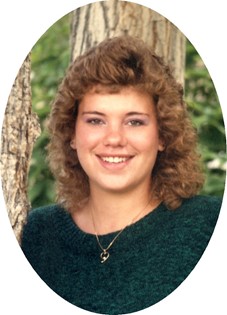 Shannon Renae Baumann
Aug 25, 1970 - Jul 15, 2016
Shannon Baumann, 45, of Gillette, Wyoming formerly of Riverton, Wyoming passed away Friday, July 15, 2016 after a lengthy illness.

Funeral services will be 2 p.m., Wednesday, July 20, 2016 at the Davis Funeral Home. Cremation will follow the service with inurnment at Mountain View Cemetery at a later date.

Shannon Renae was born August 25, 1970 in Sioux Falls, South Dakota to Michael Hugh Indorf and Geraldine R. (Peterson) Johnson. She lived in Sioux Falls till 6yrs of age moving to Salt Lake City, Utah attending kindergarten through second grade. Shannon's true home was Riverton, Wyoming living there from 1979 to 2006 graduating with the class of 1988. She earned her CNA license from the nursing program at Central Wyoming College.

She married Gary L. Baumann on August 16, 1997 in Riverton. She was of the Catholic Faith and was very proud of her Nez Perce Indian heritage she inherited from her paternal grandparents.

Shannon had multiple jobs growing up in Riverton. She was a bus driver for Fremont County School District #25 and worked as a bookkeeper at the Sundowner Motel.

Her family said she loved reading, driving school bus and being with her kids and grandchildren.

She is survived by her husband Gary of Gillette; son Sgt. Zachry Skidmore USMC of Camp Pendleton, CA and fiancé, Diane Cook; daughter, Britney Hanson and husband Tony Hanson of Gillette and their son, Gabriel; mother Geraldine Johnson of AZ; brothers, Toby Indorf of Arizona and Ernest Olmstead of Colorado; sisters, DeLea K. Payne and husband Kenneth, Jr. of Arizona; numerous nieces and nephews.

She was preceded in death by her maternal grandparents, Cletus and Delores Peterson; paternal grandparents, Hugh and Catherine Indorf; great grandparents; and an infant son, Garron.

Memorials may be made to Wounded Warriors Fund in care of the Davis Funeral Home, 2203 W. Main Street, Riverton, WY 82501.

On-line condolences for the family may be made at theDavisFuneralHome.com.

Services are under the direction of the Davis Funeral Home.