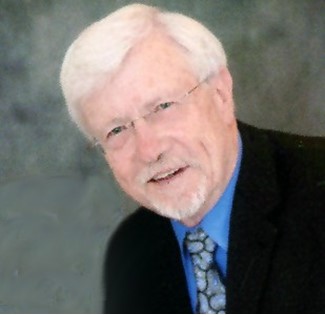 Earl Starks
Jun 24, 1941 - Oct 25, 2016
Earl L. Starks, 75, of Riverton died at the Help for Health Hospice Home on Sunday, October 23, 2016. A viewing will be held on Thursday, October 27, 2016, from 5:00 pm to 7:00 pm at Davis Funeral Home. The funeral service will be at 10:00 am on Friday, October 28, 2016, at the United Methodist Church with Rev. George Horner officiating. Burial will follow at Mountain View Cemetery.

Earl Lynn Starks was born on June 24, 1941 in Riverton, WY to Stephen Albert and Alma Louise (Flint) Starks. He grew up in the Pavillion area as the youngest of eight siblings. He graduated from Pavillion High School. He attended the University of Wyoming, receiving his Bachelor's degree in Music Education. While attending school, he worked for the Uranium Mines in the Gas Hills area during the summers.

While at the University of Wyoming, he met his wife of 53 years: Sharon Kay Lee. They were married on July 21, 1963 at the United Methodist Church in Riverton. Together they had three sons.

Earl and Sharon were both educators in Evanston, WY for six years and Earl taught both vocal and instrumental music to students ranging in age from 5th grade through high school. While in Evanston, he earned his Master's degree in Vocal Performance at Utah State University.

In 1969, they moved to Rock Springs, WY where he taught music at the Western Wyoming Community College (WWCC). In 1978, he and his family took a sabbatical to Studio City, CA, where he attended the Dick Grove School of Music and Composition.

In 1979 he returned to WWCC for a year before becoming Choir and Classical Guitar Director at Rock Springs High School, where he taught for 19 years. He still wasn't ready to "retire" so he taught privately again at WWCC for 3 years before finally retiring in 2002.

In 2014 Earl and Sharon returned to their hometown of Riverton, WY, where they spent two and a half blessed years before his passing.

Earl was a member of the Reformed Church of the U.S. He was very active in the church and served as a deacon, elder and also played the piano for the Sunday services. Along with his musical talents that he provided to the church, he was a skilled woodworker and he built the church's pulpit and baptistery.

He enjoyed composing, writing, woodworking, golfing, fishing, trumpet, piano, gardening and classical and folk guitar. He loved studying the word of God and being with his wife, sons, and grandchildren, as well as friends and exploring God's wonderful creation.

He is survived by his wife, Sharon Starks; sons, Timothy Jon Starks and David Andrew Starks (Amy); brothers, Ralph Starks (Marilyn A.) and Charles Starks (Marilyn N); sister, Betty Jean Case (Ned); and seven grandchildren: Ashley, Jordan, Samantha, Tessa, Andrew, Aidan and Charlie Ryan, and numerous nieces and nephews.

He was preceded in death by his parents, Stephen and Alma Starks; sisters, Lorrain Davis and her husband, Wilson and Gladys Davis and her husband, Marvin; brothers, James Starks, Vere Starks; infant son, Christopher Todd Starks; grandson, Daniel Joseph Starks; and in-laws, Gene and Georgine Lee.

Memorials may be made to the Help for Health Hospice Home in care of Davis Funeral Home, 2203 West Main Street, Riverton, WY 82501.

On-line condolences may be made to the family at www.TheDavisFuneralHome.com.

Services are under the direction of Davis Funeral Home.