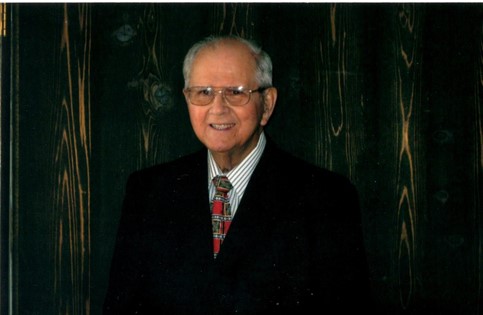 Thomas "Tom" Woodyard
Nov 15, 1929 - Oct 23, 2016
Thomas "Tom" Woodyard, 86, of Riverton died at his home on Sunday, October 23, 2016. There were no local services held. A service was held on Wednesday, November 16, 2016 at the Adams Funeral Chapel in Charleston, IL followed by inurnment at Roselawn Cemetery with full military honors.

Thomas Henry Woodyard was born on November 15, 1929 in Coles County Illinois to A. Lincoln and Iva (Hanna) Woodyard. He and his six siblings attended a one room school in Coles County. He graduated from Charleston High School which was the count seat. He graduated from the teacher's college in Charleston and received his Master Degree from the University of Illinois in Urban.

He served in the U.S. Army from 1952 thru 1954 during the Korean War. He was honorably discharged.

After his service he taught school for two years in Northern Arizona before he became a Park Ranger at the Grand Canyon. He moved to Riverton, WY in the late 50's early 60's where he became a 6th grade teacher at Jackson Elementary where he taught until he retired. For several years he would take the 6th grade class on a camping trip in the Sinks Canyon area.

He was an active member of the United Methodist Church in Riverton where he helped with many church activities. He was instrumental in writing the Centennial history of the United Methodist Church.

He loved the Teton Mountains and all of Wyoming's outdoors. He had a small ranch outside of Riverton where he raised cattle and in his early years several different crops. He was the family historian and used his love of photography to help publish a book about regarding the family history. He square danced and enjoyed it for many years.

He is survived by his sister, Ruth Young and her husband, Orville of East Peoria, IL; his sister-in-law, Eleanor Woodyard of Lawrence, KS. And 13 nieces and nephews.

He was preceded in death by his parents, Lincoln and Iva Woodyard; and his five brothers and two sisters.

Memorials may be made to the United Methodist Church of Riverton in care of Davis Funeral Home, 2203 West Main Street, Riverton, WY 82501.

On-line condolences may be made to the family at www.TheDavisFuneralHome.com.

Arrangements under the direction of Davis Funeral Home.