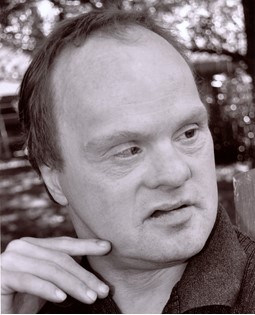 Derek Grammens
Sep 14, 1963 - Mar 13, 2018
A Memorial service for Derek Grammens, 54, will be held 11:00 a.m., Monday, March 19, 2018 at the C.E.S. Johnson Center, 706 College View Dr., with a luncheon provided immediately following services. Cremation has taken place under the direction of Davis Funeral Home.

Mr. died peacefully at his home in Riverton on March 13, 2018.

Derek was born on September 14, 1963 in Billings, MT to Morris and Mildred Grammens. He lived at WLRC most of his life until he became a part of C.E.S. on August 2, 1998. He loved playing with his beads, strings, and drums. He enjoyed going on car rides, loved going out on the pontoon boat with his peers. He enjoyed spending time outside on his porch and swing. Derek loved his sweets and his favorite drinks were pop and coffee, preferring creamer in his coffee but he would settle without it. He was known for his sense of humor and pranking people. His laughter was contagious to all and Derek's smile could light up any dark room.

He attended Day Services at C.E.S., where he worked at Recycling and Shredding documents. Derek was a joy and huge blessing to all. He will be dearly missed.

Survivors include his guardian, Steve Duerr of Jackson, WY and his family at C.E.S.

Mr. Grammens was preceded in death by his parents.