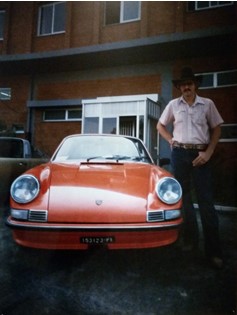 Richard "Montana Kid" Arnold
Oct 15, 1952 - Apr 4, 2018
Richard "Montana Kid" Arnold, 65, of Bonneville passed away at the Help for Health Hospice Home on Wednesday, April 4, 2018. There will be a memorial service held at 1:00pm on Wednesday, April 18, 2018, at the Shoshoni Senior Citizens Center. There will be a second memorial service held in Hinsdale, MT on August 25, 2018, location to be announced.

Richard Dale Arnold was born on October 15, 1952 in Glasgow, MT to Maurice Mark and Hattie J. (Hanson) Arnold. He grew up with three brothers and one sister.

He was a Christian that believed in God and His Holy Days Feast.

He was a member of the Mason's and belonged to the Kyle Lodge #96 in Hinsdale. MT.

He worked in the Oil and Gas Industry all of his life. He traveled worldwide working in leadership positions for many different companies. He knew the business inside and out.

He enjoyed being around his family and friends, fishing, hunting, and collecting historical artifacts. He also liked horses and especially racing horses, he owned "Dumpty Harry" which was a winner for him. While living in Hinsdale, MT he rebuilt the Northern Barn to help keep the town alive.

He is survived by his wife, Christine Dean-Arnold; son, Jeremy Arnold; step-son, Sy Powell; step-daughter, Mippy Powell; brothers, Johnny Arnold, Art Arnold, and Eugene Arnold; sister, Joan Arnold-Hill; two grandchildren and two great grandchildren.

He was preceded in death by his parents, Maurice and Hattie Arnold.

Online condolences may be made to the family at www.TheDavisFuneralHome.com.

Arrangements under the direction of Davis Funeral Home.