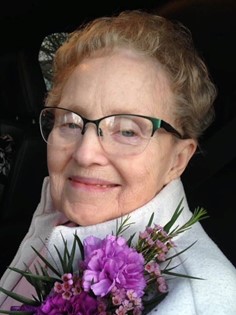 Dawn Lee
Apr 23, 1936 - May 30, 2018


Funeral services for Dawn Annette Lee, 82, will be held 10:00 a.m., Tuesday, June 5, 2018 at the United Methodist Church with Pastor Deb Olenyik officiating. Interment will follow at Mountain View Cemetery. A Viewing will be held from 9:00 a.m. until service time at the church.

Mrs. Lee passed away on May 30, 2018 at the Wind River Health Care and Rehab Center in Riverton, Wyoming.

She was born on April 23, 1936 in Brookings, South Dakota, daughter of Freeman O. "Bud" and Vivian M. (Horswill) Smith. Throughout her childhood, her family also lived in Estelline, SD and Lansing, MI.

She graduated from the Estelline High School in 1954 as the Salutatorian.

On August 14, 1954, Dawn married Larry L. Lee in Hendricks, MN and the couple soon moved to Riverton, WY. Riverton became their forever home where they raised their two sons and one daughter. They were married for 45 years before Larry passed in 2000.

While raising her family, Mrs. Lee worked as the Office Manager at Davis Funeral Home for over 20 years. She served as the organist for the United Methodist Church in Riverton and also taught countless children throughout the county how to play the piano over many years. Dawn also worked as a Volunteer Fremont County Firefighter Dispatcher and was an Administrative Secretary for the Fremont County Coroner's Office and Emergency Services. She was very involved in the community both with her husband and on her own.

Dawn was a member of the Riverton Chapter #21, O.E.S., Riverton Chapter AP, P.E.O. Charter Member, Sahida Temple Daughters of the Nile Riverton Allah Club, Kalif Shrine.

Some of Dawn's passions include gardening, fishing, camping as well as music and teaching piano. She loved spending time with her family, especially her grand and great grandkids. Dawn and Larry were also active in the One Shot Antelope Hunt activities.

Survivors include her sons, Kevin M. (Tammy) Lee and Kim D. (Rita) Lee; daughter, Kathy L. Matoon all of Riverton; sister, Sheryl Yrjanson of Columbia, IL; 5 grandchildren, Ryan Lee, Matt Lee, Nate Lee, Sean Matoon and Mallory Matoon; 5 great grandchildren; aunt Delores Antonen of Arlington, SD, aunt, Gladys Horswill of Cascade Locks, OR; numerous nieces and nephews; special friend, Nadine Baldwin of Riverton.

She was preceded in death by her husband, Larry L. Lee; parents, Bud and Vivian Smith; daughter-in-law, Poppy C. Lee; son-in-law, Victor A. Matoon; brother-in-law, Col. (Ret) Robert Yrjanson; brother and sister-in-law, Dr. Glen and Lois Lee; numerous aunts and uncles.

Memorial contributions to the Shriner's Crippled Children Travel Fund in care of Davis Funeral Home, 2203 West Main Street, Riverton, WY 82501.

On-line condolences for the family may be made at theDavisFuneralHome.com.

Services are under the direction of the Davis Funeral Home.