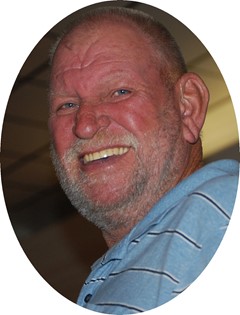 James "Jim" Lancaster
Dec 12, 1949 - Aug 21, 2018
James "Jim" Lancaster, 68 of Riverton passed away at his home with his wife by his side, on Tuesday, August 21, 2018, after a courageous battle with cancer. A memorial service will be held at 2:00 pm on Saturday, August 25, 2018, at the First Baptist Church with Reverend Rex Whitman officiating. Inurnment will follow at Mountain View Cemetery.

James Lavern Lancaster was born on December 12, 1949 in Hot Springs, SD to James William and Laverne Gertrude (Pullins) Lancaster. He grew up with his two brothers in South Dakota. He attended school in Custer, SD and graduated from Custer High School with the class of 1969.

After graduation he joined the U.S. Air Force. After being honorably discharged he returned to Wyoming. He lived in Greybull for several years before moving to Shoshoni for several years. For the last 26 years he has lived in Riverton.

Jim was married to Rebecca "Becky" Gen (Weir) Lancaster. They were together for over 28 years and raised eight children together.

He worked for BNSF Railroad for over 37 years before retiring. He was a track inspector and worked from Bonneville, WY to Laurel, MT.

He was a member of the Shoshoni Fire Department for several years, volunteered for Special Olympics, and liked helping other organizations when they needed it.

Jim was a member of the First Baptist Church and was very active in many of their activities.

Jim was an avid fisherman, avid bowler (8 – 300 games and one 800 series), had a 1980 Triumph Spitfire Classic that he loved to put in car shows, he also loved driving four wheelers all over. One of Jim's happiest times was being inducted into the Lander Bowling League Hall of Fame in 2017.

He is survived by his wife, Rebecca "Becky" (Weir) Lancaster of Riverton; sons, Clinton (Theresa) Lancaster of Cody, WY, Richard Lancaster of Casper, WY, and Roger Lancaster of Greybull; daughters, Amber Toay of Riverton, WY, Kathleen (Monte) Hays of Riverton, WY, Toni (Bobby) Dykman of Riverton, WY, and Shannon (Jared) Hoesel of Indiana; brothers, Jerry (Claire) Lancaster of Tennessee, and Donald (Michelle) Lancaster of Pine Haven, WY; sixteen grandchildren, Robby Forget, Erin Dykman, McKenzie Dykman, Lane Dykman, Morgan Dykman, Seth Hays, Todd Lancaster, Maysen Dykman, Rebecca Wempen, Lauzlo Lancaster, Zane Lancaster, Brayden Hoesel, Nolan Lancaster, Parker Hoesel and Ryker Lancaster; special niece, Amanda (Jr.) Ybara of Riverton; and numerous nieces and nephews.

He was preceded in death by his parents, James and Laverne Lancaster; daughter, Lynnette (Lancaster) Forget; and parents-in-law, Clair and Toni Weir.

Memorials may be made to Special Olympics – Riverton Bowling Team or Help for Health Hospice in care of Davis Funeral Home, 2203 West Main Street, Riverton, WY 82501.

On-line condolences may be made to the family at www.TheDavisFuneralHome.com.

Services under the direction of Davis Funeral Home.