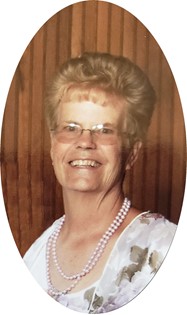 Sandra Sue Leseberg
Sep 30, 1942 - Sep 23, 2018
Sandra Sue (Paulsen) Leseberg was born on September 30, 1942 in Sanger, California to Dorothy Ann (Ankerstjerne) and Harry Christian Paulsen. She lived in California until moving to Dubois, Wyoming with her family when she was nine years old. Sandra attended school in Dubois, graduating from Dubois High School with the class of 1960. On November 5, 1960, Sandra married her high-school sweetheart, Gary James Leseberg at the St. Thomas Episcopal Church.

Sandra put her passion for cooking and baking to work at a restaurant she and Gary owned in Moneta, WY. Over the next 10 years, the Leseberg's would welcome five children. Sandra and the kids traveled around the state of Wyoming in support of their husband and father. Upon returning to Dubois, Sandra served the community as a newspaper carrier, US mail delivery driver, and manager of the Dubois Branch of the Fremont County Library. Sandra retired from her many years of service at the library on April 8, 2006.

Sandra loved gardening, jigsaw puzzles, penny ante poker, crocheting, reading, and most of all grandchildren. She could always be counted on for a good laugh. Involvement in school activities, parent-teacher's associations, and sporting events for her children and grandchildren was also enjoyable to Sandra.

Sandra Sue Leseberg passed away peacefully in the early morning hours of September 23, 2018.

Sandra is survived by her husband, Gary and children: Randy (Sherri) Leseberg, Rodger (Sandie) Leseberg, Harry (Kim) Leseberg, Kristi (Sam) VonKrosigk, and Kevin (Juleen) Leseberg. Her siblings Lyle (Mary Margaret) Paulsen, Gerald Paulsen, Patsy Leseberg, and Linda (Arlie) Satterfield and sister-in-law Alice Hart. She was the grandmother to thirteen grandchildren and eight great-grandchildren: Shayne (Amity) Leseberg, Shaylene Leseberg, Schuyler (Valerie) Leseberg, Tyler (Jenna) Leseberg, Kassi (Henry Kadiri) Leseberg, Hayli (Nolan) Foss, Kendra Leseberg, Kent (Katie) VonKrosigk, Amber (Justin) Dykes, Taylor VonKrosigk, Kayleb Leseberg, Rachelle Leseberg, and Kurt Leseberg; Kaia Leseberg, Nadia Leseberg, Tucker Leseberg, Lennox Kadiri, Maxwell Kadiri, EvieAna Foss, Jude Foss, and Bailey VonKrosigk.

She was preceded in death by her parents, Harry and Dorothy Paulsen, her father-in-law and mother-in-law Bill and Verna Leseberg, sisters-in-law Mary Paulsen and Carrol O'Neal, brothers-in-law Gerald Hart and Billy Leseberg, nieces Stacey Satterfield, Peggy Paulsen, and Dorothy (Dorrie) Paulsen and nephew Mike Leseberg.

Services will be held at the Headwaters Arts and Conference Center, 20 Stalnaker Street in Dubois, Wyoming at 2:00 p.m., Saturday, September 29, 2018 with a viewing from 1:00 to 2:00 p.m.

Memorial donations can be made to the Dubois Library through the Davis Funeral Home, 2203 West Main Street, Riverton, WY 82501

On-line condolences may be made to the family at www.TheDavisFuneralHome.com.

Services under the direction of Davis Funeral Home.