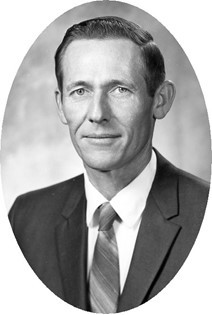 John Finch
Dec 4, 1935 - Oct 13, 2018
John C. Finch, longtime Kinnear, Fremont Co. WY resident, succumbed to a prolonged prostate cancer at the age of 82 at Help for Health, Hospice in Riverton, WY, surrounded by his family on October 13, 2018. A private family service will be held. A Celebration of Life is scheduled April, 2019. In lieu of flowers, donations may be offered to Save Our Riverton Hospital (SORH), P.O. Box 433, Riverton, WY 82501

John is survived by his wife, Kathleen Stoecklin Finch of 31 ½ years, formerly of Houston, TX; sister, Marlene I. Abraham of Dickinson, TX; son, Jon Ellis Finch of Denver, CO; step-daughters he considered daughters, Cassandra L. Pettry and Sasha A. Rae of Rochester, NY; his nephew whom he raised, thought of as a son, Zane and Sherry Vaughn of Pensacola, FL; one niece; four grandchildren, and four great grandchildren.

He was preceded in death by his father, Ellis Milton Finch (1953); mother, Carrie M. Nesthus (1997); brother-in-law, Warren Abraham (2010).

John was born on December 4, 1935 in Spearfish, SD. His parents lived on his grandfather, Charles Johnston Finch's Ranch on Sand Creek, outside Beulah, WY. He attended school in Evanston, WY until 5th grade, in Lost Cabin, WY until 1949 and graduated from Riverton High School in 1954.

John began his career when 15-years-old with Mountain Bell Telephone in Riverton, WY, working as a part-time janitor after school. After high school, John worked for Mountain Bell Telephone in Casper, WY, then joined US Navy in 1955. Basic training was in Great Lakes. John served on the USS Malloy Destroyer, communications, Honorably Discharged in 1959 as a PO1 (Petty Officer First Class). John returned to Riverton, Mountain Bell Telephone, working for 31 years until retiring in 1983. During his years with "Ma Bell", John worked in various Wyoming areas: Casper, Riverton, Thermopolis, Yellowstone National Park, Gillette, Glenrock and Worland. John found a career with Mtn. West Mutual Ins. Co., Laramie, WY. Although John being 51 at the time, Agency Manager Jim Fabricius, Greybull, WY, hired him in 1984 for Riverton, WY. John remained as Farm Bureau Agent for 31 years, retiring December 2015. John qualified for numerous awards, nicknamed "Mr. Farm Bureau" winning The President's Award for 13 consecutive years. John qualified in all four lines of insurance each year with new, upgraded percentages in each category. He was a Top Five FB Agent for numerous years. Finally, John retired at the prime age of 80.

Agriculture has been a prime part of John's entire life. Lloyd Allen, Lysite/Lost Cabin rancher, hired him as a teenager, teaching him about cattle, rounding up on horseback, ranching. John later worked for John Facinelli, Lander rancher, during summers when in high school as well. He raised, bred, showed and sold Arabian horses. His pride and joy was Anton, Blue Blood Arabian stud. Later, John continued raising alfalfa on the J&C Finch Ranch, Kinnear, WY.

He participated in many local activities while in various places for Ma Bell. His true "metal" came on June 24, 1960, in Yellowstone Natl. Park by Fire Hole River when John heard yells for help. Santa Monica (CA) YMCA camping groups of boys were near a small Sulphur pool when the crust caved in, with one 10 year old boy having his foot fall into the boiling water. His friends yelled for help. John ran over, pulled the boy out of the boiling water, gave first aid, then climbed a telephone pole and called an ambulance. After the ambulance left, John returned to his work. Later, the mother wrote a letter to Mtn. Bell to find who had saved her son. This is typical of John's lifelong personality to help people and not seek attention.

Later, John served his community on the Wind River School Board for 9 years, later years as Board Chairman.

Later John divorced and met his present wife in Casper, WY at an Annual FB Agents' Meeting in 1987. Kathleen worked in Laramie Home Office as a claims adjuster. They later married on Good Friday, April 17, 1987 by Judge Don Hall in Riverton, WY. New life began for both John and Cathi, an exciting one with a vast love of their J&C Finch Ranch, Kinnear, WY.

Through his years with "Ma Bell", John had numerous friends who later stopped by his FB office to say hello, visit, and have lunch. His friendly, unassuming manner, patience, integrity, honesty, persistence earned John numerous insureds who became life-long friends. With Mt. West FB, John became one of the Top Five Agents for many years, earning respect from both WY and MT agents. His easy manner, laugh, tons of jokes and stories endeared him as well.

On-line condolences for the family may be made at the Davis Funeral Home.com.

Services are under the direction of the Davis Funeral Home.