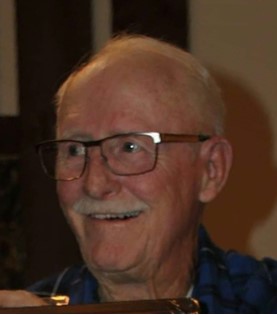 Russell Hinkle
Sep 12, 1944 - Jan 8, 2019
Russell Hinkle, 74 of Riverton passed away on Tuesday, January 8, 2019, at the Wyoming Medical Center in Casper, WY. The family invites you to a Celebration of Life will be held at 2:00 pm on Saturday, January 12, 2019, at the Riverton Elks Lodge.



Russell Ray Hinkle was born in Worland Wyoming September 12, 1944 to Ray and Bertha (Portlock) Hinkle. When Russell was six years old the family moved to Riverton Wyoming where they were one of the first families to homestead the Riverton area. He attended schools in Riverton and graduated with the class of 1964 from Riverton High School.

While in high school he met his future wife, Karen Snyder, they were married on February 2, 1964 and spent the next 54 plus years together. They made Riverton their forever home where their four children were raised.

Right after high school he went to work for Safeway then went to Rudy's Tune A Line and for a short time he worked at Flanigan's. In 1971 he went to work for RVEA as a lineman and retired in 2005 with over 34 years with them.

Russell's been an active member of the Riverton Elks Lodge for 42 years. After retirement he was a volunteer for the Elks. He was not one to set around and wanted to keep busy.

Russell enjoyed the outdoors hunting, fishing and riding a side-by-side and being with his family and friends

Russell Survive by his wife, Karen Hinkle; four children, Vickyi Hinkle and Bobby Hague, Jerry Hinkle and wife Rac'Quele ,Rob Hinkle wife Sheila, and Angie Swenson and husband Doug; brothers, Earl Hinkle wife Sandy, Eugene Hinkle and Donna Farmer; sister, Marge Hinkle; 12 grandchildren, 18 great-grandchildren and numerous other family members in town

Russell was preceded in death by his parents, Ray and Bertha Hinkle.

The family ask that in lieu of flowers that donations be made to Riverton Elks in memory of Russell Hinkle in care of Davis Funeral Home, 2203 West Main Street, Riverton, WY 82501.

On-line condolences may be made to the family at www.TheDavisFuneralHome.com.

Arrangements under the direction of Davis Funeral Home.