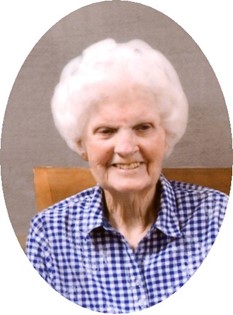 Louise Bell
Jun 28, 1926 - Jan 24, 2019
Funeral services for Mabel Louise Bell, 92, will be held at 11:00 a.m., Tuesday, February 5, 2019 at Newcomer's Funeral Home in Denver, CO. Interment will follow at Fort Logan Cemetery at 1:00 p.m. A viewing will be held at 10:00 a.m. until service time.

Louise was born on June 28, 1926 in Solomon, Kansas, daughter of Fredrick and Mabel (Beatty) Schurr.

She grew up in Wray, CO and graduated from West High School in Denver, CO. She remained in Colorado for 70 years, until she moved to the Fort Worth area of Texas and stayed there for 10 years before her last year when she moved to Riverton, Wyoming to be closer to her children.

Louise worked over 30 years for Gates Rubber Co. in Denver, CO as an office manager.

Mrs. Bell enjoyed spending her time traveling, fishing, camping as well as family activities. She was a member of the Southwest Family YMCA in Sheridan, CO. She was also a member of the Redeemer Lutheran Church in Denver, CO while previously being baptized and married in the Cameron Methodist Church.

Survivors include her son, Harold O. Bell of Cody, WY; daughter, Cheryln L. Christensen of both Riverton, WY and Benbrook, TX; sister, Lucille Dahlberg; 3 grandchildren and 6 great grandchildren.

She was preceded in death by her parents, husband, Omar, brother, Leroy Schurr, sister, Viola Rickard, and granddaughter, Erin Burr.

On-line condolences for the family may be made at theDavisFuneralHome.com.