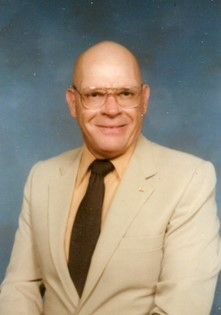 Loral Verhoeven
Jun 23, 1931 - Feb 21, 2019
Loral D. Verhoeven, 87 passed away on February 21, 2019 at his home. As were his wishes cremation has taken place and no services will be held.

Loral David Verhoeven was born on June 23, 1931, in Danville, IL to David and Rosa Irene (Harrier) Verhoeven. He was raised in Illinois with his two brothers and one sister.

On December 27, 1950 Loral enlisted in the U.S. Navy in Chicago, IL where he did Boot Camp or Wave Training at the Great Lakes Naval Training Center. He served as a Quarter Master on a Military Sea Transport Ship during the Korean War. The Military Sea Transport Service (MSTS) was a separate arm of the Regular Fleet of the Navy. He was honorably discharged on October 26, 1954 in Long Beach, CA.

While in the service he married Lois Buenzow in Palatine, IL on December 20, 1952. They were married for close to 61 years before she passed in November of 2013.

He earned his Bachelor of Electrical Engineering Degree from Northwestern College in Chicago, IL. He went on to earn his Master of Engineering Management form Louisiana State University in Baton Rouge, LA.

Loral worked designing protective relaying and control circuits for Nuclear Power Plants and High Voltage Substations all around the country. He also did field work as an Electrical Engineer ASA Certified Level 3 Test Engineer. He and Lois lived in Illinois, Louisiana, Florida, Washington, Oregon, Colorado (Denver) and Hamilton, MT before moving to Riverton in 2000.

He was an active member in the Free Masons, Knights Templar, a charter member of Baton Rouge Shrine Association, life time member of the NRA, and a Reserve Commander of the Arapahoe County Colorado Sheriff's Department. He was awarded many certificates throughout his service with all of these organizations.

In his free time he enjoyed many and various hobbies. He was an armature machinist, a ham radio operator, an auto mechanic, hunter, metal detecting, and genealogy to name a few. He was always busy either with his hobbies or his service to the organizations he belonged to.

He is survived by his brothers, Kenneth Verhoeven of Danville, IL and Robert Verhoeven of Ferdale, WA; and his sister, Sandra Shepherd and her husband, Dave of Danville, IL.

He was preceded in death by his wife, Lois Joan Buenzow Verhoeven and his parents.

Memorials may be made to NRA in care of Davis Funeral Home, 2203 West Main Street, Riverton, WY 82501.

On-line condolences may be made to the family at www.TheDavisFuneralHome.com.

Arrangements under the direction of Davis Funeral Home.