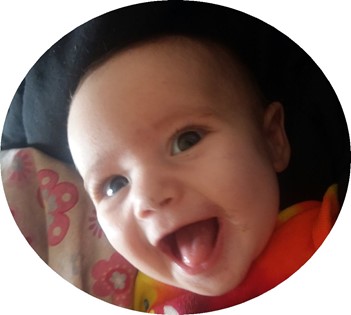 Cora Ann Rose Fullmer
Oct 23, 2018 - Mar 9, 2019
Cora Ann Rose Fullmer, four months, passed away at Sage West Hospital – Riverton on Saturday, March 9, 2019. A Celebration of Life will be held 10:00 a.m., Saturday, March 30, 2019 at Davis Funeral Home.

Cora was born on October 23, 2018 in Lander, WY to Larry Eugene Fullmer and Kylee Ann Cress.

Cora loved her big brother, Masyn, was spunky, had a great sense of humor and always smiled at everyone.

She is survived by her parents, Larry Fullmer and Kylee Cress; brother, Masyn Fullmer; grandparents, Julie (Dennis) Ballard, Kyle Cress, Quinn Vance Fullmer, and Dennis Hoff; great grandparents, Cindy Gordon and Cathy Cress; great, great grandparents, Jim and Darleen Cassity, and Dave Hollings; aunts, Shaylee Osterlo and Sky Cress; uncles, Steven Mildren, Mark Gordon, Cole Gordon, and Bryce Cress; and numerous extended family members.

She was preceded in death by grandmother, Cory Laray Garrison and great grandfather, John Gordon.

On-line condolences may be made to the family at www.TheDavisFuneralHome.com.

Arrangements under the direction of Davis Funeral Home.