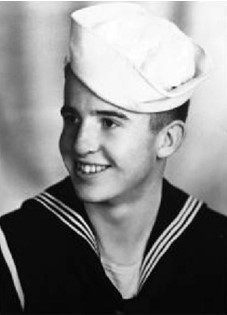 Harmon Watt, Jr.
Jul 2, 1926 - Mar 26, 2019
On March 26, 2019 at 8:27 p.m., Harmon Hugh Watt, Jr. died, surrounded by family at Help for Health Hospice Home in Riverton, Wyoming. Harmon was born on July 2, 1926 in Riverton, the second child of Harmon Hugh Watt, Sr. and Daisy Glenn Watt. Harmon's grandparents, E.T. and Anna Glenn, helped found Riverton in 1906, establishing the family home at the corner of Park and 5th, and opening the first general store at the corner of Main and 3rd.

Harmon graduated from Riverton High School in 1944, served as navigator/gunner on the U.S.S. Midway 1944-1946, and graduated from the University of Wyoming with a B.S. in Mathematics in 1950. Returning to Riverton, he married Mary Knittle, born in Douglas and raised in Pavillion, on February 3, 1951. He went to work as a teller at the First National Bank in Riverton on May 5, 1952, the day before their first child, a son, was born. They went on to also have three lovely daughters.

Harmon became president and chief executive officer of the bank in 1963 until his retirement in 1985. Throughout his life, he was deeply invested in building and promoting the community, and besides the bank, served on a number of local and state boards. Some of the accolades he garnered include the 1959 Jaycees Distinguished Service Award, 1964 Jaycees Outstanding Boss Award, and in 1976, as one of 45 members on the U.S. Chamber of Commerce Council on Small Businesses. He was actively involved in the formation of Central Wyoming College, Wind River Development, and the Reach Foundation, among others, and was instrumental in bringing the Sacajawea monument to CWC. He was awarded the Governor's Art Award in 1985.

"Harmon, in his capacity as decision-maker at the bank, felt fortunate to be able to participate financially in his community, whether in agriculture or in business or for personal needs. Often doing business with a personal phone call or a handshake, he trusted in the honesty and hard work of his fellow citizens."

Harmon is succeeded by his wife, Mary, his son, Glenn Watt and wife Diana, his daughter Margaret Shaw and husband Rod (deceased), his daughter Susan Neustrom and husband Steve, his daughter Sally Watt, and the eight grandchildren and five great grandchildren that he absolutely adored.

His family thanks all those who have come forward to share their stories of his impact in their lives, and the many incredible, wonderful people associated with Help for Health Hospice. There will be no service, and any donations may go to Help for Health Hospice.

As I, his son, write this, I am walking along the LeClair Irrigation Canal, looking out over the Wind River valley, his lifelong home. Although he will be deeply missed by his family and this community, his presence will continue here in the heart of the valley.