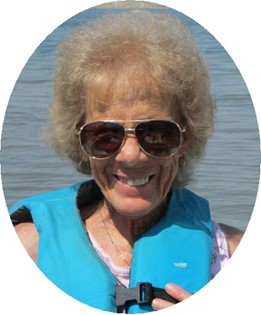 Linda Van Brunt
Oct 12, 1944 - Mar 31, 2019
A Memorial service for Linda F. Van Brunt, 74, will be held at 10:00 a.m., Friday, April 19, 2019 at Davis Funeral Home with Pastor Robin Stupka officiating. Interment of cremated remains will follow at Mountain View Cemetery. Immediately following graveside services, everyone is invited to the Spur Steakhouse and Saloon for a reception.

Linda was born on October 12, 1944 in Durham, North Carolina, daughter of Walter and Lillian (Lynch) Grasham. She graduated high school in San Bernardino, CA.

On April 20, 1990, Linda married Charles Van Brunt in Riverton, WY.

She spent 14 years of service as an EMT with Fremont County Ambulance and was a pioneer at the beginning. She also worked as a secretary for Mountain Bell as well as a medical assistant for an Orthopedic Surgeon.

Linda enjoyed spending her time cooking for her family and truly enjoyed fishing.

Survivors include her husband, Charles F. Van Brunt of Riverton; sons, Greg W. Scott and his fiancé, Pam Snyder, Keith E. Van Brunt and his wife, Lisa, and Steven A. Van Brunt and his wife, Callie Van Brunt; daughter, Kimberly A. Hvzida and her fiancé, Randy Sleep; 13 grandchildren and 13 great grandchildren.

She was preceded in death by her parents and brother, George Grasham.

On-line condolences for the family may be made at theDavisFuneralHome.com. Services are under the direction of the Davis Funeral Home.