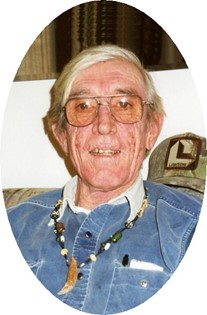 Lloyd McAllister
Nov 25, 1940 - Apr 20, 2019
Lloyd McAllister, 78, of Riverton passed away on Saturday, April 20, 2019, at the Wind River Rehabilitation and Care Center. A graveside service will be held at 2:00 pm on Thursday, April 25, 2019, at Mountain View Cemetery.

Lloyd Edward McAllister was born on November 25, 1940 in Bloomfield, IA to Robert Edwin and Yvonne (Prosser) McAllister.

Lloyd drove over the road trucks for over 42 years seeing a lot of the country.

When he wasn't driving he enjoyed fishing, the outdoors, woodworking, trapping, and watching old Westerns.

On October 9, 1994 he married France Lynn Green in Gillette, WY. The shared a combined family and over twenty four years together.

He is survived by his wife, Frances McAllister; sons, Kendall (Michelle) McAllister, Robert (Vicki) McAllister, and Jim (Becky) McAllister; step-daughters, Tammy (Terry) Jerup and Cindy (Rosendo) Gonzalez; and numerous grand and great grandchildren.

He was preceded in death by his parents, sons, Doug McAllister and John McAllister; step-son, Michael Valdez; and step-daughter, Debra Blount.

On-line condolences may be made to the family at www.TheDavisFuneralHome.com.

Services under the direction of Davis Funeral Home.