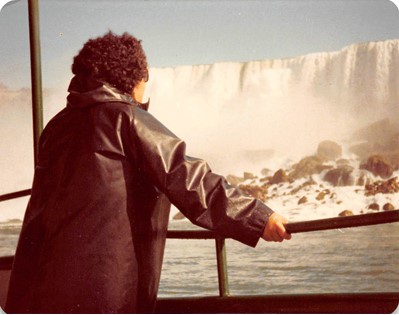 Violet Jane Hurtado
Apr 22, 1947 - Apr 28, 2019
Violet J. Hurtado, 72, of Arapahoe died Sunday, April 28, 2019 at the Avalon Care Center in Bountiful, Utah. A rosary will be Thursday, May 2, 2019, 7:00 p.m. at St. Stephen's Catholic Church. Funeral Mass will be Friday, May 3, 2019, 10:00 a.m. at St. Stephen's Catholic Church. Cremation will take place after the service.

Violet Jane Hurtado was born April 22, 1947 to Orelia Hanway Lawson and Clowry Nolan Lawson "Bud" in Tillamook, Oregon she was a baptized Catholic. She was raised on the Wind River Indian reservation in Arapahoe, Wyoming with her Mother and 6 younger siblings. She attended St. Stephen's Indian School.

She married Phillip L. "Rocky" Hurtado October 16, 1964. Together they had two daughters, Ann and Michelle Hurtado. She worked as a bus driver for St. Stephen's Indian School, a Homeschool Coordinator at the Riverton High School, and a Victim Advocate for the Turtle Shelter.

She loved traveling and spending time with her family which included going to Thermopolis, WY swimming, playing cards, scrabble, Yahtzee, bingo, and going to the casino to play machines. She also enjoyed embroidery and reading.

She was preceded in death by her mom Orelia Hanway Lawson, Father Clowry "Bud" Lawson, Grandparents Cassie and Paul Hanway.

She is survived by her husband Phillip "Rocky" Hurtado; Daughters, Orelia Ann Peterson, Dawn Michelle Hurtado, Lucy Wiggins and Son, Clint Hurtado; Sisters, Irene Lawson and Debbie Jenkins; Brothers, Corky, Mike and Sister-In-law, Delsa, Pat, Paul and Sister in-law, Ronnie, and Jerry Lawson; Grandkids, Phillip Warren, Danielle Najera, John Peterson, Christopher, Denea, Ashley Haddenham; Great Grandkids, Corbin Warren, Trinidad Warren, Koda Warren, Jaxson Warren, Wyatt Warren, Kaiden Warren, Jett Johny Warren, Gisselle Najera, Allee Najera, Kaydence Denea, Jaden Haddenham, Julie Haddenham, and numerous Nieces and Nephews.

On-line condolences may be made to the family at www.TheDavisFuneralHome.com. Services are under the direction of the Davis Funeral Home and Crematory.