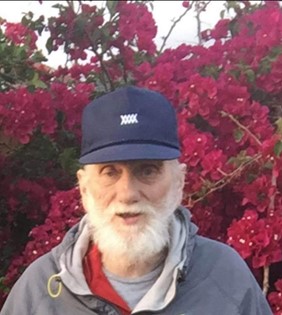 Paul Hyatt
May 9, 1951 - Mar 13, 2019
Paul Scott Hyatt passed away March 13, 2019 in Upland, CA. Better known as Scott to his Wyoming family, he was born May 9, 1951, to Dale G. Hyatt and B. Pauline Hyatt of Riverton, WY. He is survived by his father Dale G. Hyatt; his siblings - Robert H. Hyatt (his wife, Mitz), of the Philippines; Angela K. Butterfield (her husband, Bruce Butterfield) of Anacortes, WA; Dolan J. Hyatt of Riverton, WY; and Lila R. Thompson (her husband, Jack Thompson) of Riverton, WY. He is survived by his nieces and nephews – Nate Lewis, Dustin Hyatt, Lacy Thompson Apodaca, Nicholas Lewis, Dirk Hyatt, Chip Thompson, Ryan Hyatt, and Leslie Hyatt Spears, plus nine greats. His uncle, Harold L. Knight (wife Shirley Knight, their children Taber Knight and Kim Jennings) survive him. He's also survived by his sister-in-law, Elida Portillo, who cared for him, and additional nieces and nephews in California. His mother, Pauline Hyatt, and his wife, Blanca, preceded him in death.

Scott moved to California many years ago, and was loved and supported by his family there. He aspired to photography early in his life. He moved to a heath care career, as a LPN, and enjoyed his work at hospitals, nursing homes, and home elder care.

Scott was born in Knoxville, Tennessee. He grew up in Riverton, WY, and attended and graduated Riverton Schools. He moved to California as a young man, where he lived, until his passing.

Services will be held at a later date.