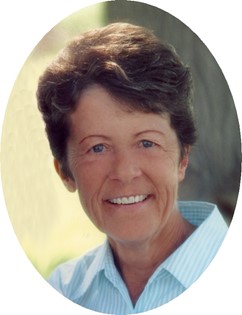 Kathleen "Kathy" Boucher
Aug 8, 1943 - Oct 7, 2019
Kathleen "Kathy" Marie Morel Boucher was born on August 8, 1943 in Columbus, Montana to Anton and Lena Morel. She departed on October 7, 2019 surrounded by many of her loving family members.

Kathy grew up in Colombus, Sanders, Heysham, and Sydney, Montana. She married her first husband, Dean Williams, on September 25, 1960. Together they had four wonderful children: Perry, Vann, Timothy, and Toni. Kathy then married Terry Boucher on May 25, 1975 in Fairview, Montana. They moved to Wyoming together in 1979 and made their home in Riverton.

Kathy was very involved in the community, working for several years at Woodwards IGA, Lintons Big R, and with family at Fins and Feathers Pet Shop. Even after she retired she worked for Lights On with the school district, and loved making a difference in the students' lives. One of Kathy's favorite things was spending her time making baked treats and handmade baby items to donate to the Catholic Church and also to donate through Abbas House. Kathy had a passion for gardening, she really made it look like an art form. When she wasn't busy she loved to spend times in the mountains, especially the property that she and Terry owned on Union Pass.

Kathy was born into the Catholic faith, where she remained a faithful member until the end of her life.

Kathy is proceeded in death by her mom and dad, Anton and Lena, her newborn son, Vann, and her first husband, Dean.

Kathy leaves behind her loving husband, Terry, three beloved children: Perry, Timothy, and Toni, as well as, many beloved grandchildren, and great grandchildren.

A Mass will be held in her honor on Saturday, October 12th, at 10am, at St. Margaret's Church, 622 E Park Avenue, Riverton, Wyoming. There will be a luncheon to follow at St. Margaret's Gymnasium.

On-line condolences may be made to the family at www.TheDavisFuneralHome.com.

Services under the direction of Davis Funeral Home.