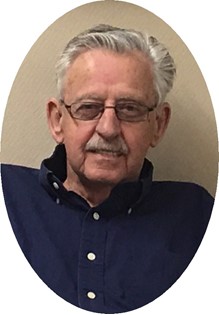 Jimmy Jones
Aug 4, 1943 - Nov 21, 2019
Jimmy Jones, 76, of Riverton passed away at the Help for Health Hospice Home on Thursday, November 21, 2019. There are no services planned at this time.

Jimmy Allen Jones was born on August 4, 1943 in Driggs, ID to Elmer Lewis and Mary (Johnson) Jones Greene. He grew up in Driggs and graduated from Teton Valley High School with the class of 1961. He attended one semester of college before going to Barber School in Ogden, UT.

Jimmy was a member of the United Presbyterian Church. He also belonged to the V.F.W. and Riverton Elks.

Before going to Barber School he worked in construction. In 1981 he moved to Riverton, WY where he bought Jim's Barber Shop on Federal and later moved it to the Masonic Temple Building where he purchased the existing barber shop. He ran the business until he retired in 2012.

On June 9, 1984 he married, Beverly Smith-Richards at their Brooks Lake Cabin. They enjoyed 35 years together.

Jimmy enjoyed 4-wheeling, fishing, hunting, and going south to Mesquite for winter. His greatest joy was spending time with his family especially his grandchildren.

He is survived by his wife Beverly Jones; daughter, Kristi Kusel and husband, Larry; step-daughter, Trina Moss and husband, Mike; step-son, Ryan Richards and wife, Ricci; brother, Nolan Jones and wife, Sheryl; sisters, Ruby Hartwick, and Rosemary Summers and husband, Kit; eight grandchildren and three great grandchildren.

He was preceded in death by his father, Elmer Jones; mother, Mary Johnson Jones Greene; step-father, Alonzo Greene; brothers, Gary Jones and Danny Jones; step-daughter, Julie Richards; and grandson, Kameron Joseph.

Memorials may be made to Help for Health Hospice or Shriner Children's Hospital, SLC in care of Davis Funeral Home, 2203 West Main Street, Riverton, WY 82501.

On-line condolences may be made to the family at www.TheDavisFuneralHome.com.

Arrangements under the direction of Davis Funeral Home.