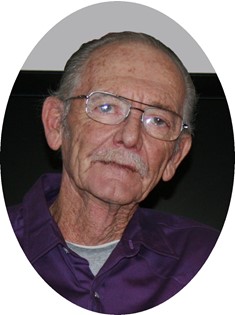 Harold "Joe" Kummer
Nov 25, 1947 - Jan 20, 2009
Harold "Joe" Kummer, Jr., of Lander died on Tuesday, Jan. 20, 2009, at the Lander Regional Hospital. He was 61.

Memorial services will be at 1:00 p.m. Thursday, Jan. 29, at the Lander Church of Christ, 1320 Sinks Canyon Road with Mike Christensen and Dan Brossman officiating.

Harold Joe Kummer, Jr., was born in Longmont, Colo., on Nov. 25, 1947, the son of Harold Joseph Kummer and Mary (Brossman) Kummer. He graduated Louisville, Colo. High School in 1965, and attended vocational school to become an auto body repairman and auto mechanic. He also taught at the vocational school for one year.

He married Teresa Hansen in Louisville, Colo., on Jan. 14, 1967. They lived in Colorado, Montana, and Washington State, they moved to Lander from Kalispell, Mont., in 1992.

Mr. Kummer first operated the Conoco station and U-Haul Dealership at 2nd and Main in Lander. In 1995, the family started Kummer's Towing.

Mr. Kummer was a mechanic and jack-of-all-trades, known to friends as "Tow Truck Joe" as he operated the 24-hour Kummer's Towing service.

His family said he had always been self-employed and enjoyed reading, studying, watching the History and Military Channels, and enjoyed his children and grandchildren.

Survivors include his wife, Teresa of Lander; sons, Glen Kummer and his wife Linda of Lander and their children Kevin, Kyle, and Kasey, and son Sam Kummer of Seattle, Wash.; daughter, AnnaMarie Kummer and Jim Swanson of Tacoma, Wash., her children Tyler Kummer and Andrew Howell; four great grandchildren; his mother and step-father Mary and Frank Colwell of Lander; brothers, Ray Kummer of Colorado and Steve Kummer; a sister-in-law, Janet Brown and husband Dan of Arvada, Colo.; many friends.

He was preceded in death by his father; grandparents; and grandson, Kelly.

Memorials may be made to the Church of Christ for missionary work P.O. Box 447, Lander, WY 82520.

On-line obituaries are available and condolences for the family may be made at: thedavisfuneralhome.com

Arrangements are under the direction of the Davis Funeral Home of Riverton.