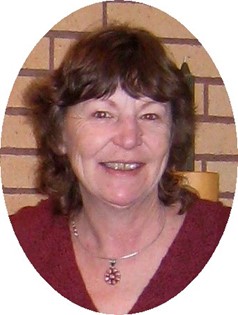 Shirley Agbannawag
Sep 30, 1950 - Apr 8, 2009
Shirley Agbannawag of Riverton died Tuesday, April 7, 2009 at Wyoming Medical Center in Casper. She was 58 years old.

Memorial services will be held at 2:00 p.m. Saturday, April 11, 2009 at Davis Funeral Home.

Shirley Rawdon was born in Rapid City, SD on September 30, 1950 to Clark Allen Rawdon and Edna Jean (Buckhold) Rawdon.

She was graduated from Hot Springs County High School in Thermopolis with the Class of 1969.

For a number of years, Ms. Agbannawag was a waitress at the Airport Café in Riverton, where she came to value many of her customers as friends, as they did her.

The family said her interests were camping, fishing, spending time with her family and friends, watching her favorite television shows, and "just kicking back" with her two favorite cats, Freda and Shadow.

Ms. Agbannawag is survived by her mother, Peggy Rawdon of Riverton; sisters Carol Stewart of Fairfield, Conn., Cleo Sonneborn and her husband Jonathan of Easton, Conn., and Beverly Dowers and her husband Danny of Boulder, Colo., and many nieces and nephews.

She was preceded in death by her father, Clark Allen Rawdon and former husband Cons Agbannawag.

On-line obituaries are available and condolences for the family may be made at: thedavisfuneralhome.com.

Services are under the direction of the Davis Funeral Home of Riverton.