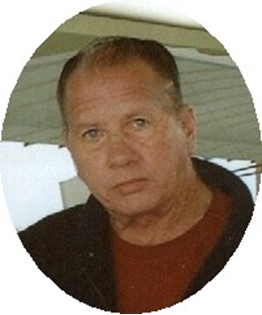 William N. "Bill" Carlyle
Oct 25, 1944 - Oct 10, 2009
A celebration of life for William N. "Bill" Carlyle of Hudson will be at 2 p.m. Friday, Oct. 16, at the Hudson Town Hall with military honors by the Lander V.F.W. #954 and Hudson V.F.W. #4799. A meal and time of fellowship will follow the service at the town hall.

Mr. Carlyle died at his home on Saturday, Oct. 10, 2009, at the age of 64.

William Newman Carlyle was born in Whiteville, N.C., on Oct. 25, 1944, the son of Newman Lee Carlyle and Martha Mae (Campbell) Carlyle. He grew up in North Carolina.

Mr. Carlyle was a truck driver, having worked for Yellow Freight for 22 years. He came to Hudson from Denver nine years ago, after having lived in Denver for more than 40 years following service with the U.S. Navy.

He married Kathie Jean James in Cheyenne on June 18, 1988.

His family said Mr. Carlyle enjoyed tinkering, watching football, leather work with which he made belts and billfolds, having his family around him, playing games, and visiting.

Survivors include his wife, Kathie of Hudson; a son, Will Carlyle and his wife Carrie of Denver; daughters, Sharon Marlowe and husband Jeff of Phoenix, Ariz., and Karon Carlyle of Denver; step-daughters, Danielle Johnson and husband Mark of North Carolina, and Kimberley Montoya and husband Frank of Denver; 15 grandchildren; a brother, Roger Carlyle and wife Mary of Centennial, Colo.; sister, Eleanor Steen and husband Bob of Longmont, Colo.; sister-in-law, Jackie Lucas and her husband Ronnie of Arapahoe.

He was preceded in death by his parents and a sister, Kathryn Ann Spivey.

Memorials may be made to Kathie Carlyle, P.O. Box 363, Hudson, Wyoming 82515.

On-line obituaries are available and condolences for the family may be made at: thedavisfuneralhome.com.

Services are under the direction of the Davis Funeral Home of Riverton.