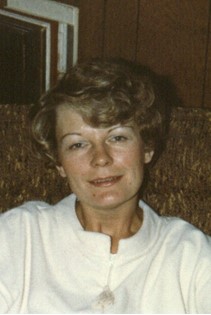 Mary Etta Meacham
Jan 21, 1950 - Oct 29, 2009
Mary Etta Meacham of Riverton died October 29th, 2009 at her residence. She was 59. Memorial services will be at 2:00 P.M. November 4th at the Davis Funeral Home in Riverton with the Reverend Don Schlichting officiating. Mary Etta Meacham was born January 21st, 1950 in Lusk, WY, the daughter of Avoy David Hale and Norma Jean (Overman) Hale. Mrs. Meacham was born and raised in Wyoming and never left. She grew up in Torrington and, as a child, enjoyed barrel racing.

Mrs. Meacham was involved in the NRA and DU (Ducks Unlimited). She worked in construction, out at the Gas Hills from 1978 to 1982, as a waitress at the Trailhead restaurant for fourteen years, and at Walmart for the past eleven years.

Mrs. Meacham loved fishing, hunting, gardening, her animals, and most of all, her grandkids. Her family says that she would give her shirt off her back to anyone.

She is survived by sons, Robert Wagner of Michigan, Jeff Wagner of Aloha, Oregon, and stepson Paul Meacham of Casper; daughter, Pamela (Scott) Gordon of Pavillion; grandchildren, Lauren Wagner, Reed Wagner, Jake Wagner, Ward Gordon, Tayler Gordon, Shade Meacham and Areyanne Meacham. Her parents and her brother, David Hale, preceded her in death.

Memorials may be made to PAWS, care of Davis Funeral Home at 2203 Main Street, Riverton, WY, 82501. Online obituaries are available and condolences for the family may be made at: thedavisfuneralhome.com. Services are under the direction of the Davis Funeral Home of Riverton.