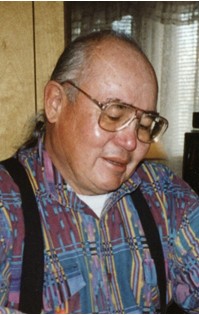 Jess Large
Nov 16, 2009 - Nov 16, 2009
Funeral services for Jess Large, 68, who died November 13, 2009 in Casper, WY, will be held 10:00 a.m., Wedn., Nov. 18, 2009 at Our Father's House, St. Michael's Mission, Ethete, WY. A wake will be Tues. evening, Nov. 17, at 455 Blue Sky Highway, Ethete, WY. Burial will follow at the Friday Cemetery with military honors by the Richard Pogue American Legion No. 81.

Jess Large was born April 22, 1941 to James Edward Large, Sr. and Elsie Louise Hungary on April 22, 1941 in Fort Washakie. Jess attended St. Michael's Mission in Ethete, Lower Millcreek, St. Stephens School, South Elementary in Lander, and Valley High School in Eden, ID, where he graduated in 1959. He then attended Idaho State Univ. for 3 ½ years, before enlisting in the US Navy in 1961. He served on the USS Randolph before being Honorably Discharged in 1964.

During his years he worked for Denver Indian Center in Denver, CO, Shoshone Tribe with the HIP and weatherization program, was a lifeguard at Ft. Washakie Plunge, and also worked for the Eastern Shoshone Housing Authority.

His family says that Jess enjoyed woodworking, leatherwork, crossword puzzles, chess, was a Denver Broncos and Colorado Rockies fan, and coached little league baseball and basketball. He also took pleasure in fishing, photography and playing his guitar in the Hummer Moon Society in WY and South Dakota.

Mr. Large was an original member of the Ft. Washakie VFW and was also a member of the American Legion Post #81.

Survivors include his brother, James Large Jr, and wife Linda; sister, Betty Friday and husband Hubert Friday; nieces and nephews, Fawna Sanchez, Bendetta Whiteplume, Adele Gutierrez, Katie Large, JD Large, Justin Friday, Kelly Large Jefferson; grandchildren, Karita Moss, Katlynn Hutchinson, Cleone "CeCe" Friday, Lilly Sanchez, Lea Sanchez, Alicia Sanchez, Trinidad Warren, Corbin Warren and Koda Warren, Aaron Large, Amerue Large, Neveah Large, Tristin Large, Corwin RedTomahawk, Savannah Smith, Kaylee Sun Goes Slow, Kenneth Michael Smith, Jr., Selena Gutierrez, Julia Gutierrez, and numerous relatives in the Northern Arapaho and Eastern Shoshone Tribes.

He is preceded in death by his parents, James E. Large, Sr. and Elsie L. Hungary Large, grandparents; Otto Hungary and Fatima (Iron) Hungary, and Jess and Nellie Large, Mary C. Hungary; nephew, Verdell J. Large; uncles, Jule LaJunenesse, Burnham Hungary, Sr., Theodore Hungary, Floyd Hungary and Kenneth Hungary; aunts, Ramona C. Ornelas and Verna Large; brothers, William Large, Hyde Large, Brian Large, and Kenneth T. Higginson.

On-line obituaries are available and condolences for the family may be made at: thedavisfuneralhome.com

Services are under the direction of the Davis Funeral Home of Riverton.