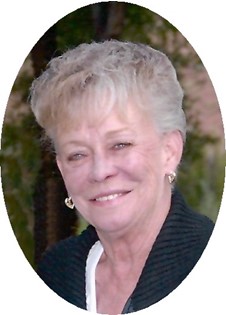 Ruth Scheer
Jan 26, 1943 - Aug 27, 2011
Ruth Scheer passed away at her home in Dubois on Saturday, August 27, 2011.

Funeral services will be held Wednesday, Sept. 7, at 10 a.m. at the Headwaters Center in Dubois.

Ruth Brown was born Tuesday, Jan. 26, 1943 in Ada, Okla. to Leota (Kinikin) Dunning.

She moved to Wyoming when she was five years old, living in Grass Creek until 1964 when she moved to Dubois. She attended schools in Thermopolis and graduated in 1963 from cosmetology school in Riverton, Wyo.

She grew up running barrels and she loved horses. She was still running barrels up until she was in her late 30s.

She married Don Scheer on March 25, 1964 in Riverton and the couple had four children– Grant, Tom, Denice and Theresa.

Together the couple were outfitters and guides and took out summer pack trips where Mrs. Scheer enjoyed cooking for the trips.

Her family said helping with rodeos, chariot races and pack horse races were her passion. She also enjoyed crocheting, flowers, NASCAR races, country music and, above all, spending time with her grandchildren and great grandchildren.

She was a member of the Dubois Outfitters Association and member of the Dubois Western Activities Association.

She is survived by sons Grant Scheer of Pinedale, Wyo. and Tom Scheer and special friend Coreen and her son Colton of Littleton, Colo.; daughters, Denice Fabrizius and husband Billy of Pavillion, Wyo., and Theresa Trevathan and husband Leo of Rawlins, Wyo,; her sister, Sandie Wolf and husband Marvin of Riverton; and her father Nate Brown of Grass Creek; grandchildren, Sean Hansen and wife Kelly, Amber Long and husband Casey, Jessica Quiroga and friend Daniel, Ryan Scheer and wife Jacque, Cortnee Fabrizius and fiancé Colten, Danni Durham and husband Richard, Haley Scheer, Tanya Scheer, Kali Scheer and Torrey Trevathan; great grandchildren, Kaleb Bringolf, Cole Long, Kelsie Long, Jesilyn Quiroga, Kolten Hansen, Kallee Hansen, Tucker Hansen and Trace and Tysen Fabrizius.

She was preceded in death by her mother, Leota Dunning; sister Karen Sue Brown; and husband, Don Scheer.

Memorial donations in her name may be made to Amedisys Hospice in care of the Davis Funeral Home, 2203 West Main Street, Riverton, WY 82501.

Online condolences for the family may be made at theDavisFuneralHome.com.

Services are under the direction of the Davis Funeral Home of Riverton.