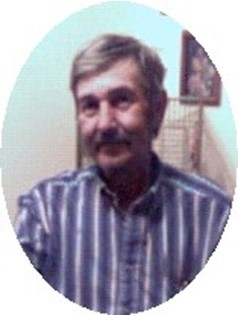 James V. "Jim" Wise
Nov 29, 1948 - Aug 25, 2011

Military Funeral Honors for James V. "Jim" Wise will be held at the Shoshoni VFW Hall at 10:00 a.m., Friday, Sept. 16, 2011.

Mr. Wise died at his home in Shoshoni on Thursday, Aug. 25, 2011, at the age of 62.

James Vernon Wise was born in Cody on Nov. 29, 1948, the son of Charles Vernon Wise and Mildred (Heron) Wise.

He was an Army military veteran of the Viet Nam War serving from 1966 – 1969. He was honorably discharged receiving the National Defense Service Medal, Vietnam Service Medal with 3 Bronze Service Stars, Viet Nam Campaign Medal with device 60, Purple Heart, and the Combat Infantryman Badge. He was a disabled veteran, and retired construction worker.

Survivors include his long-time friend and companion, Hariette Gannon of Shoshoni; a son, Charles Wise of New York City, N.Y.; a daughter, Christian Mukes of Maryland; a granddaughter, Thomasina Mukes; a sister, Charlene Rorabaugh and husband John of Jacksonville, Fla.

He was preceded in death by a brother, Toby Roy Wise; his mother, Mildred Wise, and father, Charles Wise, all of Riverton.

On-line obituaries are available and condolences for the family may be made at: theDavisFuneralHome.com.

Services are under the direction of the Davis Funeral Home of Riverton.