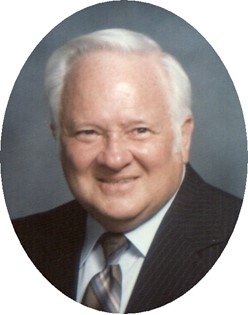 William "Bill" Kelly
Jan 25, 1921 - Sep 25, 2011


Memorial services for William G. "Bill" Kelly of Lander are at 11 a.m. on Friday, Sept. 30, at the Faith Lutheran Church in Lander.

Mr. Kelly died at Westward Heights Care Center in Lander on Sunday, Sept. 25, 2011, at the age of 90.

William G. Kelly was born on Jan. 25, 1921, in Leitchfield Kentucky. to Clarence and Ella (Downs) Kelly.

He worked as a cabinetmaker for Sangoma Electric in Springfield, Ill., for over 30 years. He retired as the sign maker at Memorial Medical Center in Springfield. He moved from Springfield to Lander in April of 2003.

Mr. Kelly was a charter member of the Anchor Boat Club in Springfield, and also the Cushman Scooter Club. His family said he enjoyed speedboat racing, go-karting, gardening, wood working, camping, and the outdoors.

He married Louise (Little) Kelly on Sept. 23, 1950 in Springfield, Ill. They had two daughters, Judy Bauman of Riverton, and Cindy Sywasink of Lander.

Mr. Kelly Survived by both daughters and their husbands, Larry and Tim; granddaughter, Leigh Ann Sywassink; grandsons, Amos Newberry and Grant Sywassick, and his wife, Louise.

He was preceded in death by his parents and two brothers, Russell and James Kelly.

On-line obituaries are available and condolences for the family may be made at: theDavisFuneralHome.com

Arrangements were under the direction of the Davis Funeral Home of Riverton.