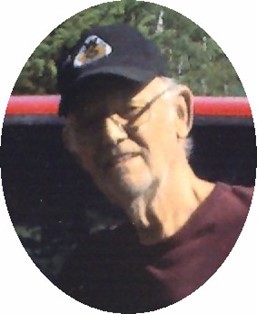 Robert D. "Bob" Richards
May 17, 1928 - Oct 4, 2011

Robert D. "Bob" Richards passed away at his home in Lander Tuesday afternoon, Oct. 4, 2011. He was 83.

Military Honors are at 2 p.m. Saturday, Oct. 29, at the Fremont County Veterans' Memorial at the courthouse in Lander. Military honors will be by the Lander Veterans of Foreign Wars.

Robert Duane Richards was born in Norfolk, Neb., on May 17, 1928, the son of Chas and Irene (Green) Richards. At the age of three, the family moved to Burbank, Calif. He resided there until 2006 when the family moved to Lander.

In 1950, he was drafted into the U.S. Army at the age of 21. He attained the rank of Sergeant as a forward observer. He returned stateside in 1953 and was honorably discharged in 1956.

He married Pavilowa Ruth Ann "Peggy" Bickel on March 19, 1954, at the Methodist Church in Burbank, Calif.

Bob was a professional truck driver working as a teamster for 33 years. He started as a machinist, was a mechanic, and drove truck for Hostess Bakeries for 32 years.

He was a member of the Southwest Administrators Teamsters and a life-member of the National Rifle Association.

His family said Bob collected trains, enjoyed politics, loved fishing, skeet shooting, was a mechanic, enjoyed being the family comedian, loved cars and built race cars as a youngster. They said "his biggest hobby was his family."

Survivors include his wife of 58 years, Peggy Richards; daughter, Lucinda "Cindy" Richards; three grandchildren, Guy and Robyn Donovan, Steven and Paula Donovan, and Mandy and Josh Hahn; two great grandchildren, Sean Donovan and Angelina Sisul; all of Lander; sisters-in-law, Betty Romero and Joan During, both of California.

Mr. Richards was preceded in death by his parents; a sister, Claire Hoover; a brother, Jerry Richards; and brother-in-law, Robert Bickel.

Memorials may be made to Amedisys Hospice or the NRA, in care of the Davis Funeral Home, 2203 West Main Street, Riverton, WY 82501.

On-line obituaries are available and condolences for the family may be made at: theDavisFuneralHome.com

Arrangements are under the direction of the Davis Funeral Home of Riverton.