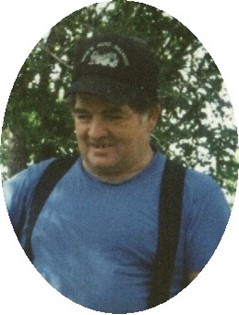 Charles E. Bartholomew
Nov 30, 1932 - Nov 23, 2011
Charles E. Bartholomew died at his home at Kinnear on Sunday, Nov. 20, 2011. He was 78.

Services are at 2 p.m. on Saturday, Nov. 26, at the Davis Funeral Home in Riverton.

Charles Ernest Bartholomew was born on Nov. 30, 1932 in Laramie.

Mr. Bartholomew is survived by one brother, Billy Bartholomew of Lander; nine children, Janet Vigil of Wellington Colo., Clifford Bartholomew of Cheyenne, Charles Bartholomew, Shonna Pischer, Leanne Bartholomew, and Teresa Salazar, all of Fort Collins Colo., Ben Bartholomew of Dacono Colo., Becky Bartholomew of Hudson, Patty Rector of Independence, Mo., and Tom Tynsky of Riverton; 33 grandchildren and 33 great- grandchildren.

He was preceded in death by his wife, Jean Bartholomew, and his mother and father.

On-line condolences for may be made at: theDavisFuneralHome.com

Services are under the direction of the Davis Funeral Home of Riverton.