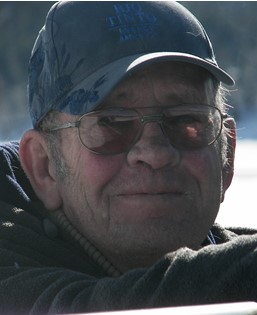 Keith W. Wilson
May 25, 1932 - Nov 26, 2011
Funeral services for Keith W. Wilson of Riverton are at 2 p.m. on Wednesday, Nov. 30, at the Davis Funeral Home of Riverton. Inurnment follows at Mountain View Cemetery in Riverton.

Mr. Wilson died at his home in Riverton on Saturday, Nov. 26, 2011, at the age of 79.

Keith Watson Wilson was born in Nucla, Colo., on Wedn., May 25, 1932, the son of Buford Wayne Wilson and Mildred Florence (Jenks) Wilson. He completed the eighth grade of school in Nucla.

Mr. Wilson had lived in Riverton since 1969. Prior to that he lived at various places throughout Wyoming and the Rocky Mountain States.

He married Nellie Irene Smith on Oct. 3, 1959, in Casper.

He was of the Christian faith.

Mr. Wilson was a heavy equipment mechanic in road construction and had served with the U.S. military during the Korean War. He retired from the Fremont County Road Department in Riverton in 1996.

His family said Mr. Wilson enjoyed fishing, hunting, and camping.

Survivors include a son, Keith W. Wilson, Jr. and his wife Robin of Gillette; a daughter, Debra M. Wilson of Riverton; three granddaughters, Kelcey D. Wilson, Desarae Wilson and Reilly Wilson of Gillette; sisters, Nola (Gibbs) Clark and her husband Robert, Mona (Wilson) Klien and her husband Pete, and Barbara (Wilson) Chapman and her husband Russ.

Mr. Wilson was preceded in death by his wife Nellie Irene Wilson; his parents, Buford W. Wilson and Mildred J. Gibbs; and brothers, Robert W. Wilson and Everett Gibbs,Jr.

Memorials may be made to the Tough Enough Fund or Amedisys Hospice, in care of the Davis Funeral Home, 2203 West Main Street, Riverton, WY 82501.

On-line obituaries are available and condolences may be made at: theDavisFuneralHome.com

Services are under the direction of the Davis Funeral Home of Riverton.