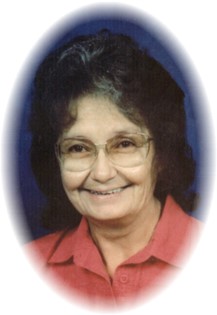 Laura L. Whiteman
Apr 9, 1941 - Dec 1, 2011
Graveside services for Laura L. Whiteman of rural Riverton are at 1 p.m. on Friday, Dec. 9., at Mountain View Cemetery in Riverton. The Rev. Father John Gaffney officiates.

There will be a viewing at St. Stephen's Catholic Church at 6 p.m. on Thursday, Dec. 8, followed by a rosary at 7 p.m. at the church.

There will be a reception at the V.F.W. Club following the graveside service.

Mrs. Whiteman died at Riverton Memorial Hospital on Thursday, Dec. 1, 2011, at the age of 70.

Laura Lee Hurtado was born at Fort Washakie on April 9, 1941, the daughter of Lee and Echo (Gove) Hurtado. She lived in this area all her life and was graduated from high school in Thermopolis.

She married Clifford Wayne Middleton he preceded her in death in 1972. She later married Felix Whiteman. He preceded her in death in 2003.

Mrs. Whiteman was a devout Catholic and was a member of the St. Stephen's Catholic Church.

She was also a member of the Auxiliary to the Veterans of Foreign Wars, Wind River Post.

She worked as a cook and waitress and her family said she opened her home to many friends in need in addition to taking care of her family.

Her family said Mrs. Whiteman liked to cook, go hunting, and fishing.

Survivors include her sons, Dallas Long, Shane Long, and Sequoia Middleton; a daughter, Kathleen Pineda; numerous grandchildren and great grandchildren, and several great grandchildren: brothers, Vidal Shaddon, Terry Shaddon, Jay Shaddon, and Vincent Hurtado; a sister, Twila Butner.

She was preceded in death by her parents; her husbands, Clifford Middleton and Felix Whiteman; a son, Sterling, and an aunt, June Atwood.

On-line condolences may be made at: theDavisFuneralHome.com

Services are under the direction of the Davis Funeral Home of Riverton.