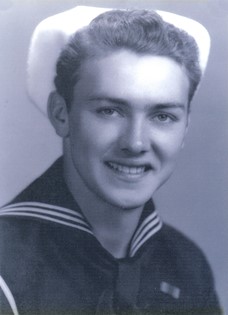 Herbert L. Eastman
Nov 8, 1927 - Mar 11, 2012

Funeral services for Herbert L. Eastman, 84, are at 10 a.m. On Friday, March 16, at the Davis Funeral Home with V.F.W. committal rites and military honors following at Mountain View Cemetery in Riverton.

Mr. Eastman died at his home in Riverton on Sunday, March 11, 2012.

Herbert Lee Eastman was born in Fairview, Mont., on Tuesday, Nov. 8, 1927, the son of Henry E. Eastman and Myrtle (Glenn) Eastman. His first six or seven years were spent on a small homestead at Richey, Mont., during the Great Depression. In 1934, his family left the homestead and moved to the small town of Park Grove, Mont., where his father worked as a carpenter on the construction of the Fort Peck Dam. The family moved to Nashua, Monta., in 1937 and he finished his schooling there.

From the age of 11 to 15, he worked for various dry land wheat farmers. In 1942, at the age of 15, he went to work as a truck driver for Inland Construction Company, the firm that was engaged in building the Glasgow, Mont., airport for B-17 bomber training stations. At the age of 16, he went to work in the Puget Sound Navy Yard, building and repairing ships for the U.S. Navy in Bremerton, Wash.

At the age of 17, Mr. Eastman enlisted in the U.S. Navy and spent the remainder of the World War II years in the military service.

While in the service, he married Mary Elizabeth Flint and they had three children — Cheryl Ann, William Lee, and Diana Lynn. Mr. Eastman was discharged from the U.S. Navy on July 26, 1946.

He returned to Montana and worked on various construction projects, traveling throughout the United States for many years. He came to Riverton on a construction project in 1960 and made this his home, working as a carpenter, bus driver, and mechanic, retiring in 1992.

Mr. Eastman is survived by his three children, Cheryl Eastman Dick and her husband Wayne, William Eastman and his wife Rita, and Diana Eastman Baldes and husband Henry, all of Riverton; three sisters, Beatrice Halstrom of Woodburn, Oregon, Adeline Garden of Vancouver, Wash., and Patricia Hartle of Billings, Mont.; two brothers, Emmery Eastman of Clinton, Arkansas and Marion Eastman of Surprise, Ariz.

He was preceded in death by his parents, Henry and Myrtle Eastman; four sisters, Monica Eastman Candee of Glasgow, Mont., Lois Eastman Debary of Oregon, Geneva Eastman Kinnaburgh of Kalispell, Mont., and Lucinda Eastman Ames of Port Orchard, Wash.; four brothers, John Eastman of Glasgow, Mont., Fred Eastman of Somers, Mont., Walter Eastman of Chinook, Mont., and Thomas Eastman of Wheatland.

Memorials may be made to the Huntsman Cancer Research at the University Medical Center in Salt Lake City, Utah. in care of the Davis Funeral Home, 2203 West Main St., Riverton, WY 82501. On-line condolences for the family may be made at: theDavisFuneralHome.com

Services are under the direction of the Davis Funeral Home of Riverton.