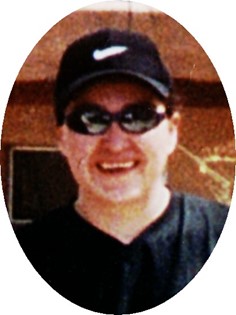 Southernman V. Addison
May 30, 2012 - May 30, 2012
Southernman V. Addison, 35 of Arapahoe, died on Friday, May 25, 2012, at the Medical Center of the Rockies in Loveland, Colo.

Funeral services are at 10 a.m. on Friday, June 1, at St. Stephen's Catholic Church. The Rev. Father Carlito Saballo officiates and interment follows at the Spoonhunter Cemetery.

Rosary and viewing are at 7 p.m. on Wednesday, May 30, at the Davis Funeral Home of Riverton. A rosary and wake are at 7 p.m. on Thursday, May 31, at the John Addison residence, 327 Great Plains Road, Arapahoe.

Southernman Virgil Addison was born in Santa Fe, N.M., on Oct. 12, 1976, the son of John Baptist Addison and Celina Marie (Vigil) Addison. He attended the Arapahoe Elementary School and was graduated from the Wyoming Indian High School.

He lived most of his 35 years on the Wind River Reservations, with a few years in Tesuque Pueblo, N.M.

Mr. Addison was of the Catholic faith, a member of the Native American Church, and St. Stephen's Catholic Church.

He worked at the Showboat Retirement Center.

His family said Mr. Addison enjoyed singing at pow-wows and with his brothers, spending time with his family, friends, nieces, and nephews.

He is survived by his son, Jared Tyler: daughters, Rebecca Joyce Tyler, Celina Seminole, Isabella Addison, and Kalin Addison; his parents, John Addison; adopted parents, Arvey and Ron Foote, Linda Pete, Roy Pete, and Jerome Oldman, Sr., and Suzanna Oldman; many grandchildren; brothers, Yellowstone "Stoney" Addison, Lonestar Addison, Jr. Oldman, Dewayne Oldman, Thomas Oldman, Leland "Fonzy" Vigil, Lorean Shakespeare, Gary Lincoln, Dominc Arthur, James Arthur, Jose Lockwood, Gary Oldman, Lance Oldman, Edward Behan, Jay Bird Oldman, Stephen Seminole, Burdick Seminole, Mervin Black, Charley Black, Sterling Black, Merlin Black, Leminole Black, Dominc Gebo, Charley Gebo, Glenn Oldman, Wallace Oldman, Jr., and others; sisters, Fatima Seminole and husband Justin, Naomi Farrier, Yvonne Yellowhair, Aletea Yellowhair, Johnetta Seminole, Suzette Seminole, Teri Seminole, Serna Gardner, Bridget Oldman, Alberta Oldman, Robbie Behan, Sharon Behan, Stephnie Behan, Volinda Swallow, Melanie Black, Janelle Vigil, Leslie "Hisei" Oldman, Mallory Oldman, Julisa Martinez, Malena Oldman, and Summer Oldman; nieces, Kalin Celina Addison, Celina Justine Seminole, Isabella A. Addison, Rayannen Behan, Jennifer Shakespeare, Johnetta Shakespear, Josette Limpy, Tumsy Limpy, Burdette Seminole, Darlyn Seminole, Birdie Lou Spoonhunter, Costance Spoonhunter, Latasha Bell, Eldesha Behan, Stephnie Behan, Janessa Tofoya, Jocelyn Tofoya, Jaleen Tofoya, Rayna Oldman, Beauty Rose Oldman, Christin Oldman, and many more; nephews, Kyle Villa, Elan Villa, Cylis Tofoya, Kevin Dorme, Jeremy Means, Cody Eagle, Corey Shakespeare, Burdick Seminole, Jr., Quvan Spoonhunter, Nathal Spoonhunter, Adam Spoonhunter, Shane Spoonhunter, Quin Duran, Maurice Duran, Jonnathan Limpy, Zione Limpy, Jareth Limpy, Nikoa Seminole, Cordell Seminole, and Marlin Oldman; uncles, Ignacio Vigil, Manuel Archuleta, Jerome Oldman, Sr., Wallace Oldman, Sr., and Dim Blackwolf; aunts, Rosina Oldman, Evelyn Archuleta, Pauline Vigil, Carla Gebo, Roberta Eagle, Percilla Ybarra, Suzanna Oldman, Rose Oldman, Lucy Arthur, Madline Spoonhunter, and Margret Washington. He was preceded in death by his mother, Celina Addison; a sister, Leah Addison; grandparents, John Oldman, Pearl Friday, Ignacio Vigil, Sr., Alicia Vigil, Fransis Behan, Leo Addison, Hank Standingelk, Beno Standingelk, Latoya Means, Nancy Spoonhunter, Alvin Spoonhunter, Taylo Yellowfox, and Godmother, Shirley Duran.

On-line condolences may be posted at: wwwTheDavisFuneralHome.com

Services are under the direction of the Davis Funeral Home of Riverton.