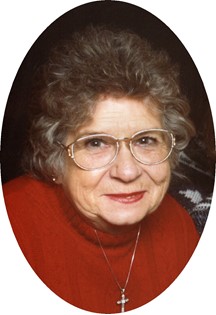 Bonnie Stewart
Jun 25, 1940 - Jun 4, 2012
Bonnie Stewart, 71, died at her home in Shoshoni on Monday, June 4, 2012.

Funeral services are at 10 a.m. on Saturday, June 9, at the Church of Jesus Christ of Latter-day Saints in Shoshoni. President Robert Zent will officiate and interment will be in the Lake View Cemetery.

Viewing will be held from 9 am to 10 am Saturday, at the LDS Church.

Bonnie Sue Stewart was born in Little Rock, Ark., on June 25, 1940, the daughter of Hoyt Benton Stewart and Juanita (Johnson) Stewart.

Mrs. Stewart worked as the office clerk for Mel's Water Service at Lysite for about 10 years.

She had lived in the Shoshoni area, on and off, for 25 years.

She was a member of the LDS Church in Shoshoni.

Her family said she enjoyed people, sewing, and cooking.

Mrs. Stewart is survived by her son, Terry James Lowe and his wife Jane Elizabeth of Shoshoni; a daughter, Lari Lee Rowe of Newman, Ga.; numerous grandchildren and great grandchildren; a brother, Ronald Stewart of Rapid City, S.D.

She was preceded in death by her parents, and a grandson, Michael David Lowe.

On-line condolences may be posted at: www.theDavisFuneralHome.com

Services are under the direction of the Davis Funeral Home of Riverton.