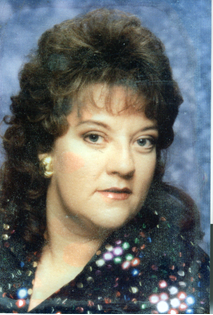 Linda King
Jan 1, 1955 - Oct 20, 2012
Linda King, 57, of Riverton, died on Saturday, October 20, 2012, at Help for Health Hospice Home. Services will be held on Thursday, October 25, 2012 at Davis Funeral Home at 10:00 am with Father Demetrio officiating. Interment will follow at Mountain View Cemetery.

Linda Michelle Mirabal was born on January 1, 1955 in Riverton, WY to Thomas Valentine Mirabal and Bette Ruth (Champ) Mirabal. She graduated from Riverton High School with the class of 1973. She spent her life in Riverton where she worked for WalMart for 21 years. She was working part time for Wyoming Stationery, she was there until she became ill.

Her family said that she enjoyed yard sales and camping, but her greatest joy was her children and grandchildren.

She is survived by her sons, Anson King, Aron King, and Carl King all of Riverton; her brothers, Dave C Mirabal of Riverton, Robert D. Mirabal of Anchorage, AK, and Patrick D. Mirabal of Riverton; sister, Darla R. Mirabal of Riverton, and four grandchildren.

She was preceded in death by her parents, Thomas and Bette; sisters, Priscilla Preston and Ann Wickline; and brothers, Thomas E. Mirabal and Michael P. Mirabal.

Memorials may be made to Help for Health Hospice.

Services are under the direction of Davis Funeral Home. On-line condolences for the family may be made at www.TheDavisFuneralHome.com.