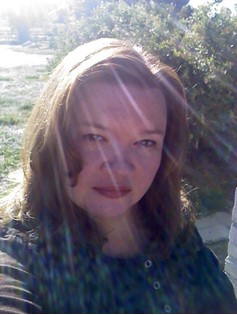 Elizabeth Joy Butler Erickson
Jan 12, 1977 - Mar 11, 2013

Elizabeth Joy Erickson, 36, of Riverton died on March 11, 2013. Funeral services with Military Honors will be held on Saturday, March 16, 2013 at 10:00 am at Davis Funeral Home. Pastor Echo Klaproth will officiate. Cremation will follow the service.

Elizabeth Joy Butler was born on January 12, 1977 in Billings, MT to Richard Lee Trannum and Joy Butler. She moved to Riverton in 1990. She graduated with the Class of 1995 from Riverton High School. She attended Central Wyoming College majoring in Criminal Justice. She was currently enrolled in the Grand Canyon University taking on line course to earn her Bachelor Degree in Education/ Special Education.

She married her husband, Eric Erickson, on August 4, 2004 in Las Vegas, NV.

She was in the Wyoming Army National Guard, doing her basic training in Missouri and receiving a honorable discharge after two years of service.

She worked for the Wyoming Army National Guard in Cheyenne, WY from June of 1996 to June of 2000 as a Public Affairs Specialist, making her the primary communication link between the military and public. She dealt with all types of media informing them about the activities of the military and its officials. In February of 2006 she went to work for Fremont School District 1 in both Jeffrey City and Lander as a Behavior Interventionist, she also helped operate the Split Rock Café in Jefferey City during this time. In August of 2010 she started working for School District 25 in Riverton as a Paraprofessional in the 8th grade Resource helping students with supplementary instruction to stay up with their regular education.

In her own words she liked to be goofy with her three kids (those at home) and grandkids, she loved to text, she knew the words to just about every country song, she learned something everyday from the kids she worked with. Her family said she enjoyed camping trips to Green Mountain, social media, keeping touch with friends, and above all she loved spending time with family and the grand kids that she was so proud of.

She is survived by her husband, Eric, her sons, Torin Perrett of Riverton, Jeremy Erickson and his wife Krystal, stationed in Charleston, NC with the Navy, and Edwin O. Erickson of Riverton, her daughters, Sandy Erickson-Stanley and her husband Alex of Pavillion, and Minnie Erickson of Riverton; her grandchildren, Paige Erickson, Tymberly "Annie" Stanley and Xayvyr "Tater" Stanley; her brothers, Robert Butler of Riverton , James Santistevans and Michael Oliver Stantistevans; her sisters, Jackie Lynn Santistevans and Randi Sue Santistevans; her brother-in-laws, Philip and wife Christina of CA and Sam Burmer and wife Stacy of CA; her sister-in-laws, Julie and her husband Blaine Faulkner of Tabernash, CO and Bekke Burmer of CA; her parents Joy and Dale Holen; her father-in-law Edwin Erickson, and numerous nieces and nephews.

She was preceded in death by her father, Richard Lee Trannum; her grandparents and mother-in-law, Minnie Erickson.

Memorials may be made to the Military Science Program at Riverton High School in care of Davis Funeral Home.

Following the service, a reception will be held at the family home located at 41 Sage.

Services are under the direction of Davis Funeral Home. On-line condolences for the family may be made at www.TheDavisFuneralHome.com.