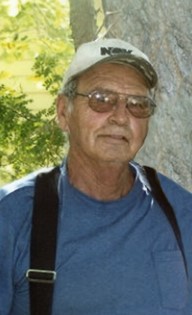 James Abeyta
Jul 14, 1945 - Apr 20, 2013
Jim Abeyta, 67, of Riverton died on Saturday, April 20, 2013, at the University of Colorado Hospital.

A viewing will be on Thursday, April 25, 2013 at 5:00 pm at Davis Funeral Home followed by a rosary at 7:00 pm. Funeral services will be held on Friday, April 26, 2013, at 2:00 pm at Davis Funeral Home, Doug Smith officiating. Interment will be follow at Mountain View Cemetery.

James Ray Abeyta was born on July 14, 1945 at the Dawson Ranch in Colfax County, New Mexico to George and Delores (Sanchez) Abeyta. At an early age he moved to Riverton where he lived for over 60 years. He was a carpenter by trade.

He is survived by his daughters, Pat (Doug) Smith, Paula Abeyta and Hope Abeyta; his brothers, Corn (Marilyn) Abeyta and Dan (Josie) Abeyta; his sister, Liz (Boyd) Mace; 15 grandchildren, 5 great grandchildren; and numerous nephews and nieces.

He was preceded in death by his parents; his son, Hugo Abeyta; his sister, Georgia Hernandez; his brother, Edward Abeyta; and his companion, Calleen Standridge.

Memorials may be made to the Abeyta family in care of Davis Funeral Home.

Services are under the direction of Davis Funeral Home. On-line condolences for the family may be made at www.TheDavisFuneralHome.com.