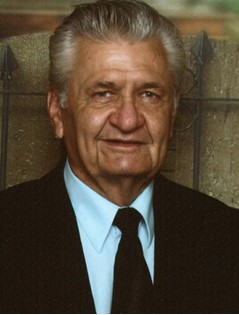 George McMackin
May 20, 1941 - May 13, 2013
George McMackin 71, of Riverton, died on Friday, May 10, 2013, at his home after a battle with cancer. Funeral services will be held on Saturday, May 18, 2013, at 10:00 am at Kingdom Hall of Jehovah's Witnesses, 170 W. Mountain View, off of Riverview Road. George Montz will conduct the service.

George was born in Douglas, WY to Art and Thelma McMackin. He went to work in the Gas Hills in the 1960's where he met Joann and was married in 1962. He worked in the Gas Hills quite a few years, and then in the early eighties he and wife had a pet shop called Fins and Feathers. He later went to doing carpentry work, building decks for people and add-ons. He also did janitorial work.

He loved animals and had lots of tame and wild animals in Douglas and Riverton. His greatest joy was talking to people about the Bible and God's hope for the earth. He also enjoyed serving in the congregation as a minister helping the congregation.

He is survived by his wife Joann of Riverton; his daughter, Rhonda Hallock and her husband, Joe of Lander; his son, Mark McMackin of North Dakota; his granddaughter, Brittany Swett and her husband, Jesse, of Lander; his grandson, Kolby Hallock of California; his granddaughter, Megan Maiden and her husband, Bryan, of Cheyenne; and three great grandchildren, Scarlette, Judah, and Noah.

He is also survived by his brothers, Bud (Mary) McChesney of Douglas, Alvin (Phoebe) McChesney of Douglas and his sister, Billie (Jim) Whitting of Douglas.

He was preceded in death by his father, Art McMackin; his mother, Thelma Ostrander; and his brothers, Larry, Ed, and John McMackin.

Donations can be made to the worldwide work of Jehovah's Witnesses.

Arrangements are under the direction of the Davis Funeral Home. On-line condolences for the family may be made at www.TheDavisFuneralHome.com.