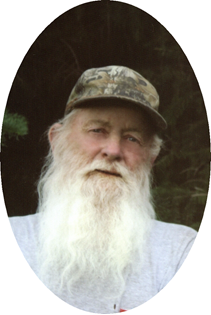 Zane Lobdell
Sep 19, 1942 - May 29, 2013
Zane Arlice Lobdell was born on September 19, 1942 in Lexington, NE to Clayton E. and Velma A. (Bryant) Lobdell.

He worked as a heavy machine operator, a welder, and in all stages of construction.

On May 19, 2002, he married Ronda Howell in Riverton.

His family said he loved to take long motorcycle rides and traveled all over the United States. He also enjoyed hunting, fishing, building things, and inventing things.

He is survived by his wife Ronda; his mother, Velma Lobdell; his sons, Dale Lobdell with wife Dusty, Marty Holdren with wife Nicci, Joseph Holdren with wife Kassie and Travis Frank with wife Jessica. His daughters, Elaine Frank, Tammy Jezewski, Bonnie Lobdell, Madalon Frank and Annwannette Maloney with husband Shane; his sister, Valene Miller with husband Larry; his brother, Dyle Lobdell with wife Anita; several grandchildren and great grandchildren.

He was preceded in death by his father, Clayton Lobdell.

Arrangements are under the direction of the Davis Funeral Home. On-line condolences for the family may be made at www.TheDavisFuneralHome.com.