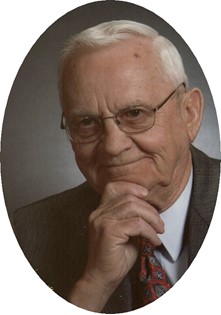 John "Johnnie" Swanson
Jan 3, 1933 - Jun 9, 2013
John "Johnnie" Swanson, 80, of Riverton died on Sunday, June 9, 2013 at the Wyoming Medical Center in Casper. Funeral services will be held on Friday, June 14, 2013 at 10:30 a.m. at St. John's Lutheran Church. Reverend Scott Jorgenson will officiate. A viewing will be held before the services on Friday from 9:30 am to 10:30 am. Burial will follow the services at Mountain View Cemetery.

John Donovan Swanson was born on January 3, 1933 on the family farm near Grenora, ND to John and Bertha (Faulkner) Swanson. He was one of ten children.

After being honorably discharged from the US Army, having served in the Korean War, he returned to Grenora. While in Grenora he worked as a pumper, owned and operated a gas station and was a truck pusher for many oilfield-trucking firms. He moved to Ray, ND and owned a bar and restaurant. Then moving to Rock Springs, WY, he sold real estate for Century 21. Twelve years ago he moved to Riverton.

He was a member of St. John's Lutheran Church. He was a past member of the church boards and was always involved in cooking all church meals. He took care of the church grounds, mowing and snow removal for many many years.

As a younger man, John loved hunting and fishing, often traveling into the mountains and into Canada. From 2007 thru 2010 he was in charge of "the camp" at his son's Vaughn, outfitting camp at the base of the Seminole Mountains. There he would cook breakfast, pack lunches for the hunters and guides, and cooked the evening meals. Many of the returning hunters, proclaimed that they didn't eat that good at home and that was the reason they were returning! His family said that his loved cooking, gardening, flowers, and staying busy. When he was 73 years old, he hand mixed the cement for his sidewalks at his home using 80 lbs bags. Every winter, he would wash all the drapes and curtains in his house and remove all light fixtures and clean them. He just couldn't stand a dirty home or sitting still!

He is survived by his sons, Pat (Teresa) Swanson of Thornton, CO, Vaughn (Twyla) Swanson of Phoenix, AZ and Al (Linda) Swanson of Houston, TX; his daughters, Jody (Greg) Sears Boyd of Riverton, WY and Renee (Craig) Swanson Arthur of Lamar, MO; his sister, Darlene Solberg of Longmont, CO; his brother, Morris Swanson of Williston, ND; his grandchildren, Megan, Nicole, Bradley, Hanna, Tony, Kaden, Kendell, Brayden, Trayden, and Rylan; and five great great grandchildren.

He was preceded in death by his parent; his son, John, in 1994; son-in-law, Jayson Sears; grandson, Kyler Swanson; and seven brother and sisters.

Memorial may be made to St. John's Youth "Holy Moly" Program through Davis Funeral Home.

Services are under the direction of Davis Funeral Home. On-line condolences for the family may be made at www.TheDavisFuneralHome.com.