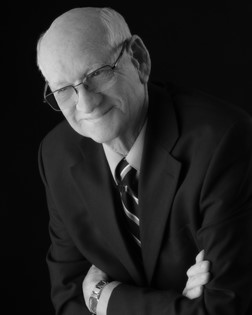 Orville Paul Lamb
Apr 16, 1943 - Aug 4, 2013

Paul Lamb, 70 of Riverton, died at his home on Sunday, August 4, 2013. Cremation has taken place, as were his wishes. A memorial service will be held on Saturday, August 10, 2013 at the First Baptist Church in Riverton at 4:00 pm. Pastor Rex Whitman and Pastor Jack Olsen will officiate.

Orville Paul Lamb was born on April 16, 1943 in Genoa, NE to Orville Benjamin and Edna Marie (Pflaum) Lamb. He spent his early years in the Riverton area and graduated with the class of 1962 from Riverton High School.

Paul worked in the Gas Hills in the Uranium mining industry, at Brasil & Sims Construction of Lander and Emulsified Asphalt of Casper before starting his own business, Ramshorn Construction, in Casper in 1989. He retired in 2007.

He lived in Lander from 1975 to 1980 then moved to Casper until 2009. He spent a few years in Texas but his heart never left Wyoming, so he and Helen returned to Casper as quickly as they could to start a business. He moved to Cody in 2009 and in 2011 returned to Riverton.

On December 21, 2008 he married Lorraine Brodle at the First Baptist Church in Riverton. They brought together five children to make a family.

He was an Elder at the Evangelical Free Church of Casper. He was the co-founder of The Friendship Factor in Casper, a faith-based non-profit devoted to helping single mothers. He was also involved in Fathers in the Field and Makarios International.

His past-times included enjoying hunting, fishing, camping, collecting firearms, classic cars, and reading and collecting historical books.

He is survived by his wife, Lorraine of Riverton; his son, Ben (Jasmine) Lamb of Helena, MT; his daughters, Rebecca (Shayne) Thayer of Casper and Jamie Lamb of Austin, TX; his step-son, Jeremy (Lisa) Schumacher; his step-daughter, Tanya (David) Simental; his sisters, Yvette (Orville) Adams of Riverton and Anita (Cliff) Fisk of Sheridan; and eight grandchildren.

He was preceded in death by his parents, Orville and Edna Lamb and his first wife, Helen (Kramer) Lamb.

The family requests that memorials be made to Fathers in the Field, care of Davis Funeral Home, 2203 W. Main Street, Riverton, WY 82501.

Arrangements are under the direction of the Davis Funeral Home. On-line condolences for the family may be made at www.TheDavisFuneralHome.com.