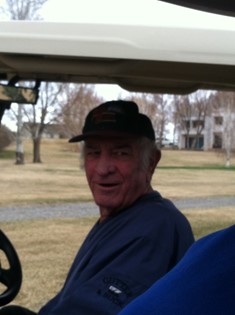 Ralph Edward Hopkins, MD
Dec 19, 2013 - Dec 19, 2013
RALPH EDWARD HOPKINS

1942-2013

Long time Fremont County resident Dr. Ralph Edward Hopkins, 71, beloved husband of Janice Lee (Croley) Hopkins, passed from this life on December 18th, 2013, at his home.

Dr. Hopkins was the oldest of four children born to Edward and Dorothy (Lovings) Hopkins, and he was born on February18th, 1942, in Gary, Indiana. He spent most of his childhood in Lily, Kentucky, until he moved with his family to Williamsburg, Kentucky, where he graduated high school in 1959.

It was in Williamsburg where he met Janice Lee Croley, the love of his life, and they dated throughout high school and college, being married on June 16th, 1963.

Dr. Hopkins attended Cumberland College in Williamsburg for two years, working his way through school as, among other jobs, a dishwasher. He then attended the University of Kentucky, earning an undergraduate degree in 1963 and a medical degree in 1967.

He served during the Viet Nam conflict as a surgeon on the U.S.S. Ogden, quickly earning the rank of Lieutenant Commander, from July of 1968 through July of 1970.

Dr. Hopkins interned and served a residency in general surgery at the University of Kentucky Hospital and earned his specialty degree by serving as a resident in urology in Denver General Hospital under his great friend and mentor, the late Dr. Ben Eiseman. Dr. Hopkins moved his family to Lander, Wyoming in 1974 and opened a practice in urology, which thrived until his retirement in 2009. Dr. Hopkins was also trained and certified in emergency surgery and touched thousands of lives all across the state, and even the nation, during his medical career in Wyoming.

Dr. Hopkins loved the outdoors and loved to hike, fish, hunt, and ride four wheelers and snow mobiles. He took up golf in his later years and like all golfers around the world was continually frustrated at his inability to master the sport.

Dr. Hopkins and long time assistant and closest friend, the late Kay Christensen, began the Jackson Hole Urological Seminar in 1979, which became one of the premier urological conferences in the world, drawing urologist from all over the planet. He was a member of the American Urological Association, receiving its highest honor, a Presidential Citation Award, in 2003 for his service to the profession and his organization of the Jackson Hole Urological Seminar.

He lived for his family, got his greatest joy out of playing with his grandchildren; constantly playing jokes on and with them, starting the infamous Hopkins water fights, and lived to practice medicine.

Dr. Hopkins is survived by his wife, Janice, his mother, Dorothy Hopkins Cassidy, of Corbin, Kentucky, and his children Collin C. Hopkins, of Riverton and Bronwyn Hopkins Taylor and her husband Gordon, of Buffalo, Wyoming. He is also survived by seven grandchildren: Nicholas Ryan Hopkins fiance, Murphy Fennell), of Tyler, Texas, Collin Chad Hopkins of Riverton, Tayler Lee Hopkins, Brianna Hopkins Taylor, Hannah Hopkins Taylor, Colson Hopkins Taylor and Tessa Hopkins Taylor, and his three siblings, Deanna (Hopkins) Lawson and her husband Bill, Michael "Mickey" Hopkins and his wife Barbara, and Lynn (Hopkins) Wampler and her husband, Floyd.

He was preceded in death by his father.

There will be a viewing and visitation on Friday, December 20th, from 4:00 p.m. to 6:00 p.m. at Davis Funeral Home, followed by a casual celebration and remembrance of his life on Saturday, December 21st, at 1:00 p.m., also at Davis Funeral Home. There will be a reception following the service, from 2:00 p.m. to 4 p.m. at the Riverton Country Club.

Memorials may be made to the donor's choice in care of Davis Funeral Home, 2203 West Main Street, Riverton, WY 82501.

Arrangements under the direction of Davis Funeral Home.