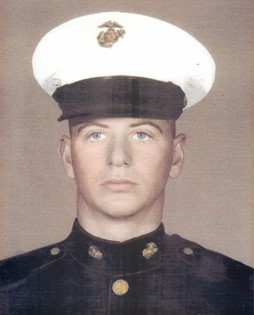 Daniel "Danny" Quincannon
Mar 3, 1946 - Jan 3, 2014

Graveside services with full military honors for Daniel Quincannon will be held at Mountain View Cemetery on January 16, 2014 at 2pm. Mr. Quincannon died on January 3, 2014 of natural causes in Riverton.

Daniel Quincannon was born Daniel Heintzelman in Rawlins, Wyoming on March 3, 1946. He later changed his name to Quincannon.

He was raised in Rawlins, Wyoming and later moved to Green River, Wyoming and entered the U.S. Marine Corps on November 12, 1964.

After earning the title of U.S. Marine, he earned his GED Certificate.

Daniel Quincannon obtained the rank of Corporal, served in Vietnam and was honorably discharged after re-enlisting and serving almost six years active duty. He was extremely proud of his service and of being a U.S. Marine.

After his military service he returned to Wyoming and worked for many years for the City of Riverton at the Sewer Treatment Plant.

Dan enjoyed hunting, fishing, and playing pool. His friends and Marine Corps League, Friday-Truan Detachment #683, of which he was a life time member, were an important part of his life.

He was preceded in death by his mother Dorothy and step-father Orville Vonberg.

He is survived by sisters Linda McAuslan and Marilyn Carter and her husband Ted of Nampa, Idaho; brother Ernest Vonberg of Green River, WY; two nephews Ted McAuslan of Riverton and Weston McAuslan, serving with the U.S. Navy in Italy.

Graveside services are being provided by the Friday-Truan Marine Corps League #683 under the guidance of Dan's longtime friend and fellow Marine, John Hursh, Captain, USMC(R) veteran now residing in Laramie.

At his request, Memorials should be made to the Wounded Warrior Project c/o the Davis Funeral Home, 2203 West Main Street, Riverton, Wyoming.

Services are under the direction of Davis Funeral Home.