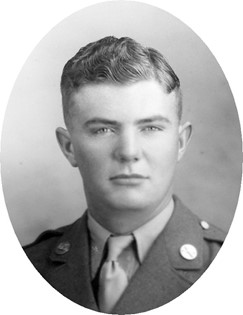 John Innes Philp
Sep 9, 1921 - Mar 21, 2014
Wyoming native and rancher John Innes Philp, 92, passed away on March 21, 2014. A viewing will be held from 5:00 to 6:00 p.m. Thursday, March 27, 2014 and funeral services are at 2:00 p.m. on Friday, March 28, 2014 at the Davis Funeral Home in Riverton. Burial will follow at the Shoshoni Cemetery with a reception at the Shoshoni Senior Citizen Center.

John was born in Shoshoni to Scottish immigrants Mary and Frank Philp and always called Fremont County his home. Married to Kathleen Ann Good for 67 years, they lived on the corner of Schoening and Fremont in Lysite. Ann and John followed the animals and seasons up Bridger Creek and often could be seen living in a sheepwagon as they trailed sheep across Beaver Rim to South Pass. In 2004 they moved to Riverton and enjoyed a new way of life and their new neighbors.

John attended school until the eighth grade in Lysite and then boarded in Casper until he graduated from Natrona County High School in 1939. He served in the United States Army from 1942 through 1945 in New Guinea, the Southern Philippines and Luzon with the 181st Field Artillery. As a radio operator he received commendation for his efforts to maintain communications in extreme weather conditions and under enemy fire. His military experiences colored his life with many longtime friends and he became an enthusiastic reader learning about American and World history.

John had a friend wherever he went, as he never met a stranger. Ever curious and with a twinkle in his eye, questions were his forte. His energy and interest in the world around him led him to serve his community in many ways. He served as a Fremont County Commissioner from 1976 to 1989 providing a rural voice for all people in the county. As a founding member of the Fremont County Fire Protection District, he worked to better fire protection for rural areas of the County. John was a member of the Fremont County School Redistricting Committee. He had a lifelong affiliation with the VFW, Wool Growers, Stock Growers and the Farm Bureau. He was selected to serve on the National and Regional BLM Advisory Boards. John loved to fly and was a member of the Flying Farmers Association.

John and Ann raised five children and enjoyed traveling to Scotland to visit friends and the Philp and Good families. John especially enjoyed visiting the Borders including agricultural shows, dog trials and Scottish farm and sheep operations.

He leaves behind his wife and loving companion Ann; his two sons, Frank (Janet) and Rob (Gloria) Philp; daughters, Diana (Dick) Currah, Elizabeth (Jerry Dilts) Philp, and Dorothy Philp. He is also survived by five grandchildren, Shawn Philp, Sterling, Colorado; Andy Currah, Pinedale; Margaret Jones, Farson; Chris Currah, Lafayette, Colorado; and Aley Zupan-Philp, Cheyenne. He is also survived by eight great grandchildren, Jayden, Halli, Sydney, Mason, Cooper, Tyler, Crue, and John.

In lieu of flowers, memorials may be made to Wyoming Public Television, Shoshoni Senior Citizens Center, or Riverton VFW in care of the Davis Funeral Home, 2203 W. Main Street, Riverton, WY 82501.

On-line condolences for the family may be made at www.TheDavisFuneralHome.com.

Services are under the direction of Davis Funeral Home.